Days of the Bagnold Summer – Streaming on BFI Player
Tom Grieve, Cinema Editor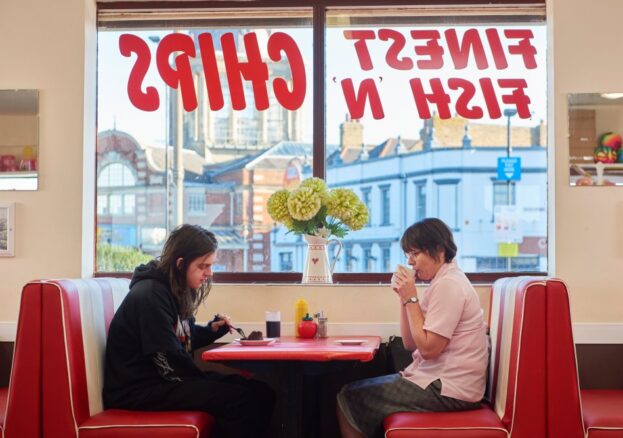 Blistering sunshine, palm trees and theme parks — these are all things that metalhead teenager Daniel Bagnold (Earl Cave) might have expected of his summer. Daniel's unreliable father — now living with a younger woman in Florida — had invited him stateside for the school holidays, only to cancel at the last minute. Days of the Bagnold Summer, the directorial debut of The Inbetweeners star Simon Bird, takes in the altogether less glamorous setting of British suburbia, as Daniel spends his days either moping in Metallica t-shirts, clashing with his mother Sue (Monica Dolan) or falling out with his best friend, Ky (Elliot Speller-Gillott.)
It's a film that will be instantly relatable to those who spent their teenage years wearing black hoodies. Bird captures the specifically suburban blend of mundane that is chain restaurants, smart shoe shopping, and well-tended front gardens. But it isn't just Daniel who's suffering. His librarian mother Sue has to listen to tales of her ex-husband's new life, new wife and new convertible. Meanwhile, she's struggling to get him to pay child support, her son is refusing to engage, and her first new romantic prospect in a decade is a bonafide sleaze played by Rob Brydon.
In addition to the Wesh actor, Bird wisely enlists British comedy faces such as Alice Lowe as his aunt and Tasmin Grieg as Ky's mother. The laughs themselves are pretty broad, but the film never feels patronising and always takes its characters' problems seriously. Working from Joff Winterhart's award-winning graphic novel, with the help of a breezy Belle and Sebastian score, Bird's debut feature doesn't overreach, but it does manage to be both evocative and gently affecting.
As the film is being released directly to streaming, there are several special online events scheduled for the week of release. On Monday 8th June, tune in at 8.30pm for the a digital premiere hosted by Edith Bowman in partnership with Yahoo Movies UK. At 7pm on Wednesday 10th June there is a Q&A in partnership with the BFI, while film critic Robbie Collin hosts another on Friday 12th June in partnership with Curzon Home Cinema.