Columbus – Streaming on Amazon Prime Video
Tom Grieve, Cinema Editor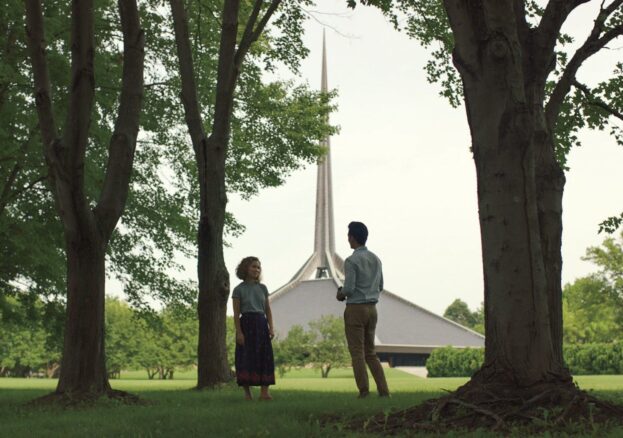 Prominent film critic and video essayist Kogonada made waves with 2017's Columbus, his first foray into narrative feature filmmaking. John Cho stars a Jin, the son of a famous architecture scholar, who flies into the eponymous Indiana town where his estranged father has been taken ill while visiting to give a guest lecture. With his father in hospital, Jin strikes up a friendship with Casey (Haley Lu Richardson), a recent high school graduate, architecture enthusiast and tour guide who takes care of her mother, a recovering drug addict.
Kogonada channels the likes of Roberto Rossellini and Richard Linklater as Jin and Casey walk-and-talk their way through the modernist mecca of Columbus, discussing first the architecture, then their lives and those of their parents. There's a will-they-won't-they chemistry that adds tension, but Kogonada – for whom the Japanese auteur Yasujirō Ozu is another key influence — takes a patient approach, rewarding viewers with reserved poetry and soulful moments as his characters discover each other and their environment.
Columbus is available to watch on Amazon Prime Video with a subscription, or to rent for a one off fee of £5.49.