Wreath Making Workshop at Leeds City Museum
Carmel Smickersgill, Tours & Activities Editor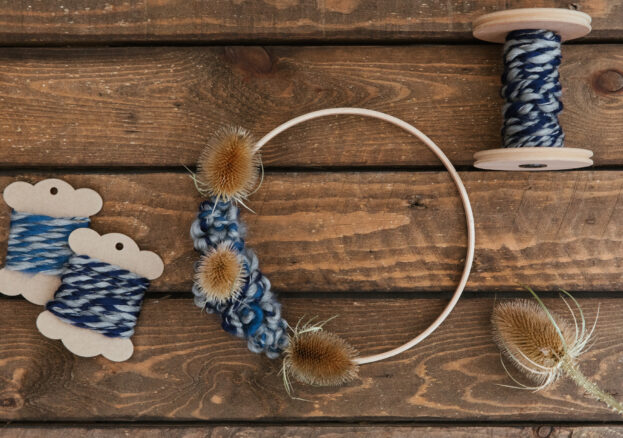 We are fast approaching the time of year where houses become adorned with festive decoration, lights and merriment. In the age of being waste conscious, making your own decorations is a brilliant way to personalise your festivities and create something you'll cherish and reuse rather than throwing away superficial plastic ornaments once January arrives. Join Leeds City Museum for an alternative wreath making workshop, where you'll be given the tools and inspiration to create a bespoke and contemporary feeling autumnal wreath.
natural materials which won't wilt after one years use, this wreath can serve you for many years to come
Under the expert guidance of textile weaver Agnis Smallwood, you will use a range of gorgeous yarns, spun and hand plied by Agnis herself, to build up a wreath that pops with texture, colour and character. Once you've built up the wreath you'll be able to decorate it with textural teasels. By using natural materials which won't wilt after a single season of use, this wreath can serve you for many years to come.
Agnis Smallwood is a Yorkshire based designer, maker, researcher and educator who is a particularly skilled weaver. She loves to share her passion for textiles through teaching and workshops and often works collaboratively within her own artistic practice.
This workshop is the perfect way to enter into the festive mood whether it is Christmas or the passing of seasons that you're celebrating. No previous crafting experience is required and all of the materials will be provided so you can just turn up and get stuck in.
Check out Leeds City Museum's website for further information on upcoming events.