Christmas Card Crafting with Louisa Hammond
Carmel Smickersgill, Tours & Activities Editor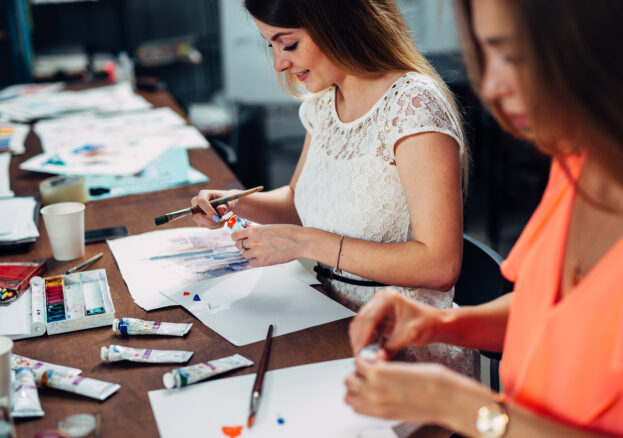 As we approach the festive season, what better way to show someone you're wishing them well, than making your own Christmas cards. If you're not sure where to start with these hand crafted messages of joy, let artist Louisa Hammond give you some help with her Christmas card crafting workshop. At a time when we're all trying to look out for each other and stay connected, a hand made card could mean the world to someone.
In this workshop you use an array of stamps, threads, and beads to decorate your cards with a choice of designs provided. At the end of the session you'll walk away with three beautifully ornate cards and loads of ideas to send to loved ones this Christmas. This is a fun, festive workshop is suitable for beginner sewers and any crafty people of all sorts, however previous experience isn't necessary. All materials will be provided so turn up ready to get hands on with Christmas.
Louisa Hammond, is a Manchester based textiles artist and highly experienced workshop leader. Her own work focusing on themes of mental health. Expect her skill and expert eye for interesting textures and combinations of material to come through in this Christmas card crafting evening.