Chalk It Up at Crewe Market Square
Gemma Gibb, Associate Editor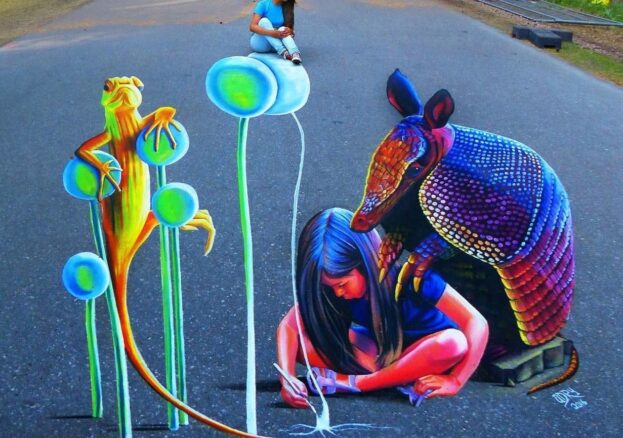 Head to Crewe this bank holiday weekend for an international festival of pavement art. Over 30 of the best street artists from across the globe will gather to do battle to create the best large scale (12 foot by 16 foot) artworks for prizes.
Ogle at the creations and how they are made up close as visitors vote to decide who is crowned the winner. Take the opportunity to have a go yourself – including a special children's competition on Sunday from 12pm.
Organised by Liverpool artist collective Urban Canvas, this festival gives a nod to Crewe's history of being an important railway hub for the country over the last century as pavement artists or "screevers" became an integral part of stations, docks and ports.
Street painting is said to have originated in this country with artists making impressive incomes, being revered for their skill and becoming tourist attractions in their own rights. As that cultural idol Bert in Mary Poppin's stated 'today I'm a screever and as you can see, a screever's an artist of the 'ightest degree'.
We love that this festival highlights both the history and contemporary practice of pavement art and can inspire visitors to get some chalks out at home (if there's ever a gap in this rain).