Casablanca at Stockport Plaza
Tom Grieve, Cinema Editor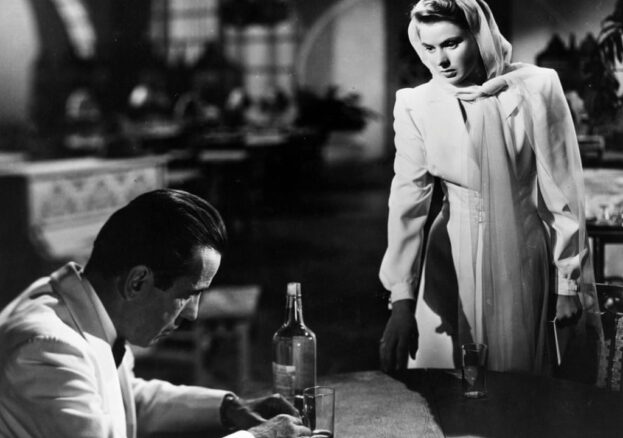 There's nothing quite like Classical Hollywood romances; the otherworldly black and white, the alluring mystery of the stars and the longing ache of lovers kept apart. Shimmering films such as To Have and Have Not, Notorious and Only Angels Have Wings have a particular magic that is impossible to reproduce today.
Perhaps the most famous (and misquoted) of all the Hollywood romances is Michael Curtiz's Casablanca. The WWII, Morocco-set film has a little bit of everything, with thrills, espionage and mystery entwined with the central love affair between Humphrey Bogart's cynical bar owner and his old flame, played by Ingrid Bergman. It's a work full of cigarette smoke, booze and shabby glamour, but it also hangs heavy with the horror and melancholy of wartime. Eternally entertaining, this sharply written romance stands as a testament to the genius of the Hollywood studio system, and the evocative power of cinema.
It might not quite be Rick's Café Américain but the Plaza are inviting its Valentine's audience for dinner and drinks ahead of the show this February. Book the 6pm event for a glass of bubbly and two course supper ahead of the screening.