Book Foredge Decorating at Fabrication
Vicky Smith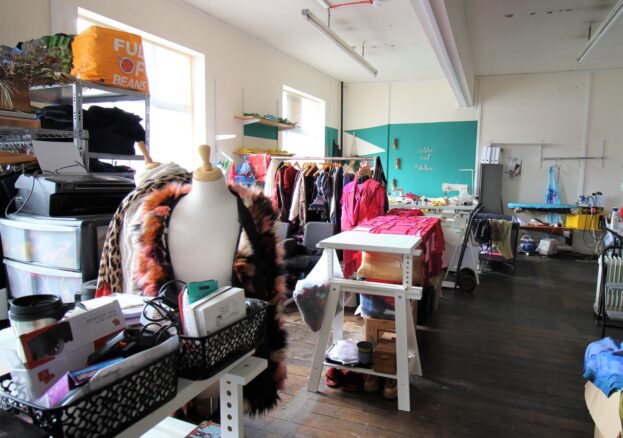 Held at Fabrication, something of a crafts institution that offers courses and sells the work of local artists in Leeds and York, this workshop is part of a Heritage Craft Skills series; based on the history of Coney Street, where Fabrication York is located.
Although taking place in Leeds primarily due to space issues, it's nevertheless just as relevant here as in York: both cities shared many of the same trades explored, from bookbinding to tinsmithing and coppersmithing, and indeed Fabrication Leeds is situated in a nineteenth century metal foundry.
This day-long book foredge decorating class is inspired by the fact that Fabrication York's building was a vintage bookshop, run by Henry Sotheran from the 1830s. Foredge decoration has been practiced by bookbinders for centuries and techniques range from simple block-coloured edges to gauffering, marbling and disappearing foredge paintings. Alongside exploring these using examples from the tutor's personal collection, the class will teach you simpler techniques such as block colour and sprinkling that can be done without specialist equipment at home.
Participants should bring with them two or three books to edge colour, in good condition and with quality paper, but the teacher Linette Withers (who runs Anachronalia, a Yorkshire-based bookbinding business) might be able to source some for you if you're struggling. It is advisable to wear clothes you don't mind getting paint or dust on, although aprons will be provided alongside disposable dust masks for sanding.
The Heritage Craft Series also comprises making a pestle and mortar, plus endangered skills such as coppersmithing. Workshops are free thanks to National Lottery Heritage Funding, although a £10 deposit is required to reserve your place, refundable on attendance. Booking is essential and numbers are limited to six attendees.