Bivouac Print at the Old Bank Residency
Carmel Smickersgill, Tours & Activities Editor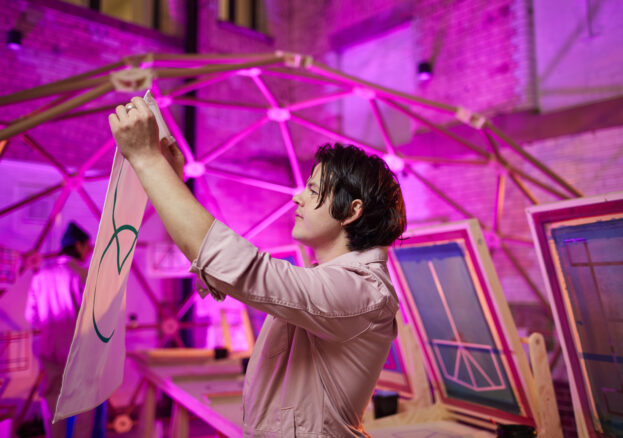 This December the Old Bank Residency is being taken over by Bivouac Print. Experienced screen printers from Studio Supermarché will be taking over the space and looking for adventurous arctic explorers to navigate this unusual site with. You will have the opportunity to create your own unique screen printed flag or tea towel in collaboration with local artists for free.
The Old Bank residency is a project funded and supported by NOMA, in which a disused bank has been occupied for twelve months by creative practitioners. This unique space provides an opportunity for the thriving arts scene in Manchester to grow, opening up the possibility of collaboration between multi-disciplinary artists across genres and medias. With Bivouac Print, Studio Supermarché in collaboration with Standard Practice are opening up the space to you. As well as the free workshop, you can enjoy a festive bar with beer from neighbours Runaway Brewery and mulled wine, with festive music playing throughout.
NOMA describes itself as a 'curated neighbourhood'. With that in mind, it values the need to fund and create spaces for community based arts projects to happen. As Manchester's rapidly developing interior shoots up with the help of countless cranes, it can sometimes feel that the human side of the city is being crowded out. Projects such as the Old Bank Residency, run by Standard Practice, and their previous projects PLANT and The Pilcrow stop this from happening. By providing somewhere for people to run workshops, exhibitions, choirs and public meeting spaces, it encourages people to still see the city centre as their space.
In this December's exhibition at the Old Bank Residency, screen printed flags can be taken away or left to add to the collection of flags already in the Bank. The free workshops and winter base camp will be landing from the 15th till the 22nd of December so catch it while it's around.