Akira Kurosawa Mini-Season at Showroom Cinema
Tom Grieve, Cinema Editor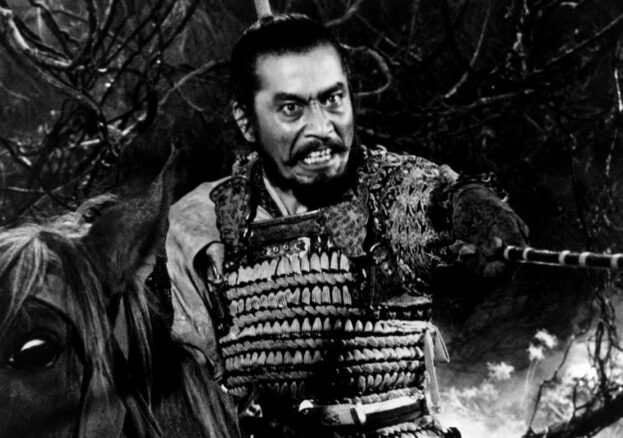 There's a reason that Akira Kurosawa remains one of the best known Japanese filmmakers, some eighty years on from his debut feature. From bracing crime flicks, to socially-driven dramas and thrusting epics, the director made over thirty films across fifty years, each one infused with a wit and visual style that was distinctively his. Indeed, he helped define not only post-war Japanese cinema, but genre cinema globally, with a continuing influence that stretches from Sergio Leone and George Lucas to George Miller and Jim Jarmusch.
Kurosawa's most popular works were alongside star Toshiro Mufune (the pair collaborated on fifteen films in total), and those in the samurai genre — and it is these that Showroom have decided to focus on for their three title mini-season this November. The films start with 1954's iconic Seven Samurai (Wed 10 – Sun 14 Nov), in which a village of farmers hire seven ronin (Mifune included) to defend them against a group of marauding bandits.
Then, 1957's Throne of Blood (Wed 17 – Sun 21 Nov) reimagines Shakespeare's Macbeth to stunning effect. Set in feudal Japan and shot around Mount Fuji, the film works towards a visceral conclusion, where flaming arrows and driving rain deliver some of the most memorably graphic images in the director's career. Finally, 1961's Yojimbo (Wed 24 – Sun 28 Nov) sees Mifune as a masterless samurai who plays two competing crime bosses against each other. Famously remade by Leone in 1964 as A Fistful of Dollars, this is Kurosawa at his most blisteringly entertaining.