A Streetcar Named Desire with National Theatre at Home
Kristy Stott, Theatre Editor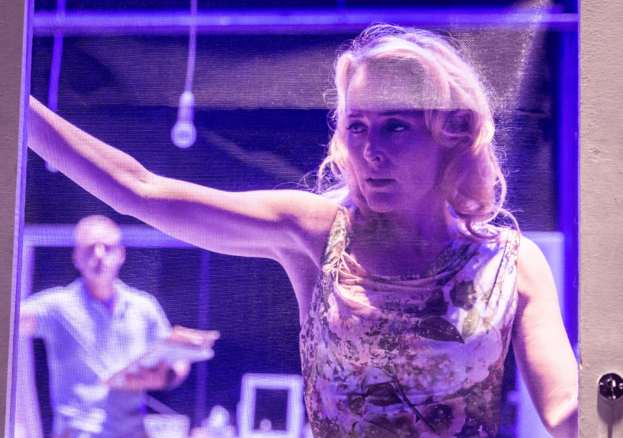 The National Theatre at Home team bring us another outstanding production this week. Filmed at the Young Vic in 2014 for National Theatre Live, A Streetcar Named Desire is arguably Tennessee Williams' most famous work. This critically acclaimed production, directed by Benedict Andrews, and described as 'utterly compelling' by The Observer, puts a scintillating spin on the 1947 classic.
Giving a magnificent performance as Blanche Dubois is Gillian Anderson ((All About Eve, The X-Files, The Fall, Sex Education); Vanessa Kirby (Julie, The Crown, Mission Impossible) takes on the role of her sister, Stella Kowalski and Ben Foster (Lone Survivor, Kill Your Darlings) plays her husband, Stanley Kowalski.
When the troubled former teacher, Blanche, packs up to move away from small-town Mississippi and arrives at her sister's home in New Orleans, social tensions begin to surface within the house. Brutal and unforgiving, Stanley becomes suspicious of his sister-in-law and sets out to uncover the real reason she left her own town.
A Streetcar Named Desire runs at just under three hours. And there is plenty to enjoy in this exhilarating, and genuinely unmissable, production; Anderson's electrifying central performance and Andrews' bold direction fused with Maggi Willi's slow revolving stage make for a brilliantly fresh and bracing performance.
While you're here…be sure to check out our full (and frequently updated) guide to the best online things to do in Manchester and the North.