A Midsummer Night's Dream with the Octagon Theatre
Kristy Stott, Theatre Editor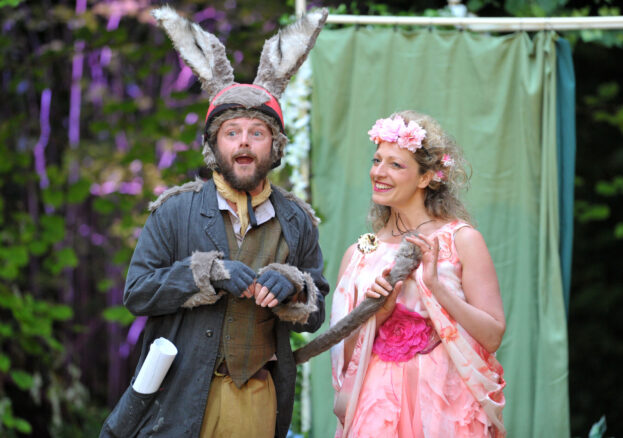 Before the Octagon Theatre Bolton reopens to welcome visitors, the theatre continues to reach its audiences digitally. This autumn the Octagon Theatre will broadcast a brand new live-streamed production of A Midsummer Night's Dream.
Co-produced with the award-winning Guildford Shakespeare Company and directed by Octagon Artistic Director Lotte Wakeham, this 'made for online' version of A Midsummer Night's Dream will reach eager audiences via Zoom for four nights this September. A hilarious online adaptation of one of Shakespeare's best-loved comedies.
While we wait for the theatres to reopen and for performances to resume – bring the live theatre experience into your living room. Originally performed in the open-air by the Guildford Shakespeare Company in 2017, the production has been specially adapted and directed for an online audience.
The Shakespearean comedy follows four young lovers as they find themselves lost in a mystical wood. With feisty fairies, mischievous sprites and a gang of highly-strung amateur actors, this classic light-hearted tale boasts some of Shakespeare's most popular characters; Bottom the weaver, who finds himself transformed into a donkey, and Puck, the crafty little sprite whose love potions cause all manner of mayhem.
Artistic Director Lotte Wakeham said, "A Midsummer Night's Dream will be fantastic fun and a great opportunity for audiences of all ages to engage with live theatre safely, until we can meet together in person. I look forward to sharing more details of our new productions which will take place in the theatre itself soon."