A Garden Through Time (Online)
Alice Hiley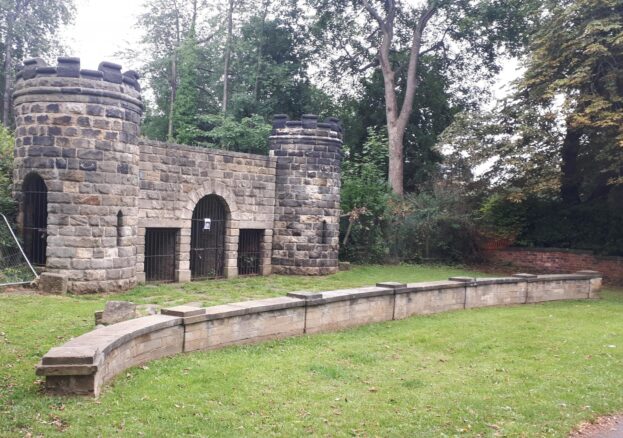 Part of the 365 Leeds Stories project, A Garden Through Time is an audio walk that follows the footprint of the Leeds Zoological and Botanical Gardens.
The Gardens existed in Headingley between 1840 and 1858. The attraction unfortunately suffered from underfunding throughout its short existence, and despite being taken into private ownership in 1848 and run as a commercial enterprise, the Gardens closed their gates for good just ten years later.
The Gardens are long gone but not forgotten – traces can be found in the archives at Leeds Central Library. Physical evidence can still be found in Headingley, including the remains of the original bear pit on Cardigan Road.
A Garden Through Time is a specially created audio walk which tells the story of the Gardens' creation, existence and eventual demise. The walk is free to download online, and can be listened to on a phone, tablet or any other device which plays MP3 files. The walk takes roughly two hours to complete at a leisurely pace, beginning and ending at the Chapel Lane entrance to Burley Park Station in Headingley.
You can also download a GPS enabled version of the walk for your smartphone, which will trigger the audio files automatically at ten key stopping points along the route. Alternatively, you can listen to the walk on Soundcloud – this soundtrack can be listened to on the move, or from the comfort of your own home if you would prefer not to physically walk the route.
365 Leeds Stories is an ongoing project set up by Alison Andrews and Matthew Bellwood in 2013. Artists all over the city have contributed artworks, sound files, pieces of writing and lyrics which act as a collaborative "map" of the area, documenting the various points of view of the people who work and live in the city.