Walk Manchester
Susie Stubbs
Discover Manchester on foot with our creative guide to Manchester walking tours.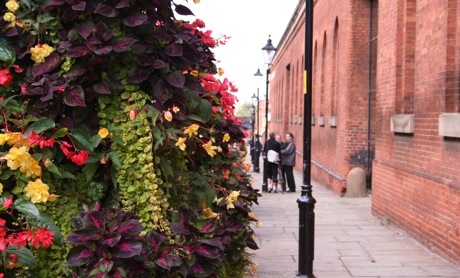 If you want to get the most of your stay in this most historic of cities, a guided walk may be your best bet. There are hundreds of guided tours on offer (all with qualified Blue and Green Badge Guides), who know the city better than the backs of their own hands. And the thing about Manchester is that you really have no idea what lies behind its innocuous-looking doors, shopfronts and buildings until someone tells you – and when they do, you'll begin to understand the depth and complexity of a city that has inspired the world for hundreds of years.
To get you started, here are some of our recommended guided walks:
Canalside Manchester
Walk along the Rochdale Canal as it weaves its way through the heart of the city, through the Gay Village to Castlefield, via mills, a power station and, of course, the former Hacienda nightclub. One of our favourite walks (and don't forget the pubs and eateries on offer at Castlefield, too, including the canalside Dukes 92). Meet at Manchester Visitor Information Centre, Piccadilly Plaza. Oct 8 (11am), 21 Nov (2pm), 19 Jan 2011 (11am), 27 Mar 2011 (2pm). £6/£5.
Underground Manchester
Leave the bright lights of the city to go down, down, deeper and down into the very bowels of Manchester. Discover the literal underbelly – and the intriguing history – of underground Manchester. Bring stout shoes and a torch. Meet at Oxford Road Station. Sat 9 Oct, Tue 19 Oct, Wed 10 Nov, Sat 20 Nov, Sat 11 Dec, Tue 21 Dec, all at 2.30pm. £6/£5.
Tour of the Radisson Hotel (the former Free Trade Hall)
Spend Sunday afternoon in luxury, surrounded by 150 years of history, on a tour of Manchester's only five star hotel, the Radisson Edwardian. Built around the Free Trade Hall, the city's most famous building, where Disraeli discoursed, Dickens declaimed and Dylan was derided. Meet at the Central Library steps, St Peter's Square. Oct 10 (3pm), Nov 21 (2pm), Dec 12 (2.30pm). £6/£5.
Manchester Music Tour
Manchester is generally known for three things: industrial history, football and music. It's the latter that this rather lovely walking tour uncovers – a pop history that ranges from Herman's Hermits through to Joy Division, The Smiths, Oasis, Elbow and even every teen girl's favourite boy band, Take That. Meet at Manchester Visitor Information Centre, Piccadilly Plaza. 10 Oct (1.30pm), 19 Nov (2pm), 12 Dec (1.30pm), 20 Feb 2011 (1.30pm). £6/£5.
Gangland Manchester – 'You're Nicked, Sunshine!'
Bad cops, tasty gangs, Victorian urchins, 'Quality Street' villains and Life on Mars. Meet at the Visitor Information Centre, Piccadilly Plaza, Portland Street. Thu 14 Oct (2.30pm), Wed 22 Dec (11 am). £6/£5.
Town Hall Tour
Explore Manchester's most important civic building (and one of 'Britain's greatest municipal buildings', according to author of the Manchester Compendium, Ed Glinert), the Alfred Waterhouse-designed Town Hall. The tour is led by Ed Glinert himself . Meet on the steps of the Midland Hotel on Peter Street. Mon 18 Oct (5pm), Tue 16 Nov (5pm), Sun 28 Nov (11am), Mon 13 Dec (5pm). £6/£5.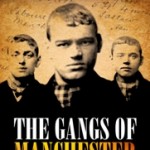 The Gangs of Manchester
And you thought gangs were a modern problem – not so. This tour tells the story of the Scuttlers, the Victorian gangs whose battles bloodily spilled out onto the streets of the city. Meet at Edwards Shoe Shop, Barton Arcade. Book via quaytickets.com. 31 Oct (1pm), 25 Nov (10.30am), 27 Jan 2011 (10.30am), 27 Feb 2011 (1pm), 29 Mar 2011 (10.30am). £6/£5.
To book one of the tours or find out about the many other guided walks on offer in Manchester (believe us, there's a walk for everything in this city), head for the Visitor Information Centre at Piccadilly Plaza (Portland Street), email touristinformation@visitmanchester.com or call 0871 222 8223.
Alternatively, you can download a series of free walking tours at Visit Manchester or Modern History. Keep an eye out, too, for the new Creative Tourist iPhone app., which launches this autumn.
Image: Castlefield, Susie Stubbs.
Please note this is an archive version of this page featuring old walks – for up-to-date information try Visit Manchester's guided walks page.