A weekend in North Wales: Just you, the open road & seagulls nicking your chips
Creative Tourist
A weekend-long drive through in North Wales isn't all Punch and Judy. According to the folk at Road, Rail & Sea, it can be a lung-purifying hit of countryside and culture.
Drive to North Wales on the M56, and, just past Prestatyn, there's the first view of the hills on the outskirts of Snowdonia. Pass the White Church of St. Asaph and Bodelwyddan Castle appears, an historic house and art gallery, a partner to the National Portrait Gallery and also good for tea and cakes. Coming off the A55, drive through the village of Glan Conwy, with its sweeping view across an inland lake up to Snowdonia. Conwy Castle is visible, looming over the ancient landscape as broodingly as the backdrop to Game of Thrones. Ten minutes further on is the Welsh Food Centre; pause here to stock up on bara brith.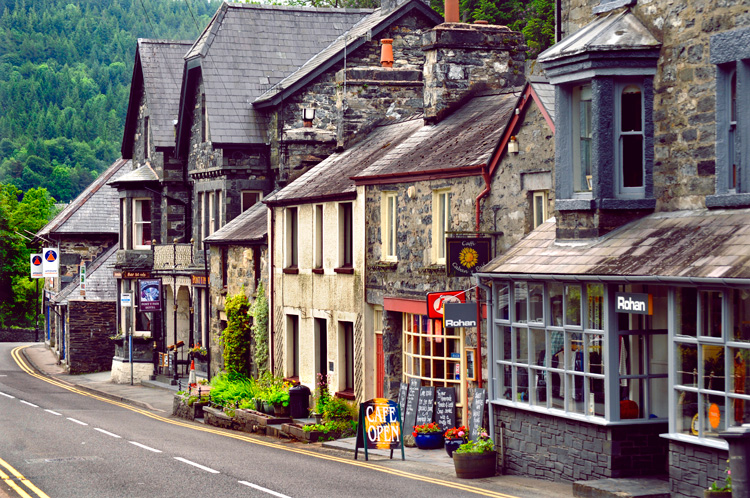 Betws-y-Coed
Our first major stop, however, is Betws-y-Coed, a pretty little town that claims to be the Gateway to Snowdonia. Its biggest attraction is Swallow Falls – look for the Swallow Falls Hotel, opposite the turnstile entrance. A short walk leads up through fir trees planted in the 1920s and which now weigh over ten tonnes each (no, we don't know who weighed them). From here a series of woodland walks are mapped out on an information board, but for a quicker stroll – one with a view yet with parking nearby – head for the falls' south bank. The full monty can only be achieved, however, via a scramble up to the north bank on foot, and the sight of water crashing down the black rocks to the Afon Clugwy river makes up for the effort.
Back in town and time for lunch: the Alpine Coffee Shop, by the station, offers homemade cakes, bright interiors, and a free education on such environmental matters as why palm oil is bad for orangutans. The Conwy Valley Railway Museum nearby ups the twee ante with its café-in-a-carriage and model shop, but if Hornby train sets were never your thing, head to the town's information centre, built around a courtyard of craft units. Here, artist Martin O'Neill makes and sells ceramics, while painter Daniel Crawshaw creates atmospheric Welsh landscapes – all very "Hinterland". The Alison Bradley Gallery nearby sells landscape originals and prints. Thinking about sleeping over? Stay at the Summerhill Guest House – rooms from £40, with a breakfast room overlooking the river.
Porthmadog
Leaving Betws-y-Coed, turn right onto the A470. This drive, overhung with trees in summer, is a contrast to the bleak slate quarry of Blaenau Ffestiniog, which, sitting at the end of its namesake narrow gauge railway line, glowers over the village like something out of Doctor Who. The trains of the Ffestiniog Railway steam down the mountain valley to Portmeirion and Porthmadog.
Cars enter Porthmadog by crossing the Cob, a 19th-century sea wall; driving over it now supplies an unchanged-for-millennia view of Snowdonia. Opposite the Ffestiniog Railway station is Cob Records, home to rare vinyl and hopeful collectors. The tourist information office is at this end of the town, just past Craft Cymru. For lunch, stop at The Big Rock Café – it's a Christian café with excellent baking and cheery staff. This street also has an independent bookshop and the Rob Piercy Art Gallery; a peaceful space selling original oils and watercolours.
Portmeirion
Now as famed for Festival No. 6 as for being the place where 1960s TV classic The Prisoner was filmed, Portmeirion is an architectural fantasy, a cluster of hillside buildings based on the Italian villages of founder Clough Williams-Ellis's imagination. A rhododendron-lined drive leads visitors to ice-cream coloured houses and shops, and a series of beautiful walks around the headland and through the woods. Stop at the art deco Hotel Portmeirion for a restorative drink; its terrace overlooks the Dwyryd estuary.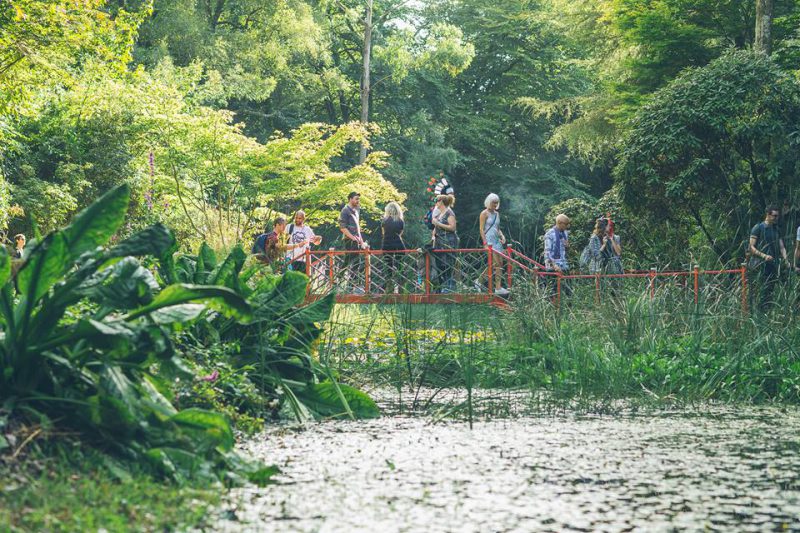 Caernarfon
Take the coast road down towards Caernarfon, and marvel at its Marcher castle – now a World Heritage Site. Built on the foundations of a Roman fort in 1284, Caernarfon Castle was one of a chain of fortresses that ran along the Welsh-English border; designed by Edward I, they suggest brutish military power – and served as a reminder for the newly conquered Welsh that Edward, King of England, was now their monarch. He did pretty well – it still stands, after all. A walk around its ancient walls is a quick belt of pure history; head back into town after for coffee and homemade food at the Caffi Maes.
Llandudno
The "Queen of Resorts" may have seen better days, but at dusk the twinkling lights along Llandudno's Victorian promenade are a reminder of the town's heyday. Home to the longest pier in Wales – a solid, cast-iron structure stretching into the Irish Sea and rattling with amusements and shell stalls – Llandudno can be breathtakingly beautiful, if you know where to go. The town is bookended by two headlands, the Little Orme and the Great Orme. Take the cable-hauled tram up to the latter's summit, or head to Happy Valley behind the pier for the cable car experience. From the top of this almost 700ft high hill it seems that all of Wales is laid out below; views stretch as far out as the Isle of Man.
Though most visitors head to the beach on the North Shore – small, packed and overshadowed by the clatter of fairground rides – the best beach in Llandudno is the West Shore. Its flat, sandy expanse is big enough to deserve the epithet "sweeping", while a coastal path links it to the hill behind. Facilities are sparse here, however: a car park, basic but busy café (currently closed; check ahead for details) and toilets are about all that's on offer.
Llandudno has its share of down-at-heel shops, and perhaps slightly more fish and chip shops than is strictly healthy, but it has a good smattering of antique and decent charity stores, too. And if you want to go old school, its annual May Day "Victorian Extravaganza" combines the sort of fairground rides and vintage transport that made many a 1970s childhood. The town centre closes for traffic, and its streets fill up with steam-powered engines (on parade), hook-a-duck, waltzers, locals dressed as Victorians and helter skelters. It is deeply, unashamedly old-fashioned fun.
Culture of a more grown-up kind can be found at MOSTYN, a contemporary art gallery at the top of Mostyn Street. When it opened in 1979, the gallery's international exhibitions shook the matrons of Llandudno to their chapel-going core. Expanded in 2010 and the largest such art institution in Wales, it's now comfortably bedded in and holds regular exhibitions of new work. Nearby, the theatre Venue Cyrmru stages Welsh National Opera performances alongside a mainstream diet of touring comedy, live acts and musicals. Stay over at Osborne House, an elegant Victorian fantasy of black chandeliers and polished floors, or head to the Escape B&B, a boutique hideaway where Mad Men meets Mostyn Street.
Travel details
Road: Head into Wales on the A55 before turning down towards Betws-y-Coed on the A470.The journey will take around 2 hours. From Betws-y-Coed travel down to Portmeirion and Porthmadog via Blaenau Ffestiniog on the A470. This is a scenic, 25-minute drive and the slate mines look positively surreal as you drop down into Blaenau. Take the coastal A487 from Porthmadog to Caernarfon, about 30 minutes, before continuing on to the A55 by the Menai Bridge. This takes you into Conway and Llandudno. Finally, take the A55 back into England towards Liverpool and Manchester.
Rail: Take the train to Llandudno, then a train to Blaenau Ffestiniog and join the Ffestiniog Railway to Porthmadog (or Minffordd for Portmeirion). Take the Welsh Highland Railway from Porthmadog to Caernarfon. Ffestiniog Travel (01766 772 030) can also arrange train bookings and accommodation – quote Road, Rail & Sea for the best deals.