Explore the industrial Northwest
Susie Stubbs
Get more out of your visit to Manchester: explore some of the sights and attractions that are within just a few miles of a city that acts as the gateway to the North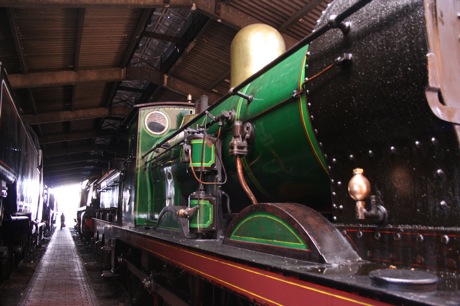 The Manchester Weekender is supported by Modern History, a showcase for the best of the Northwest's museums, mills, railways and waterways, bringing to life the rich industrial heritage of England's Northwest, highlighting inventions and achievements, and unearthing some of the social stories that have shaped the modern world.
Head to Lancashire, for example, and discover the region's former textile industry. Helmshore Mills Textile Museums offers a chance to see working machinery and gain a sense of working conditions in the late 19th century. Preston's Harris Museum & Art Gallery showcases the Industrial Revolutionaries this summer, an exhibition that spans 150 years of industrial history. Whilst there, see the 'teetotal teapot' (featured in the BBC's A History of the World in 100 Objects), which tells the story of the Preston-born temperance movement.
The Northwest's industrial success was built upon its rivers, canals and walkways. The National Waterways Museum at Ellesmere Port is the best place to learn more and enjoy a boat trip through an industrial landscape. In Liverpool, meanwhile, the Merseyside Maritime Museum is home to internationally renowned collections that reflect the seafaring history of a city that was once the gateway to the rest of the world.
Visit the places where history defined the happening, where tradition became trend and where belief broke down boundaries, from awe-inspiring architecture to engineering endeavour. Discovery lies around every corner, and every visit tells a story. Discover more at Modern History.
Image: Susie Stubbs