Festival fever strikes the city: our pick of what's on in Manchester this month.
Ben East
Ben East gets to grips with May's festive onslaught of music, art, outdoor events and more
There's no need to air that tent quite yet – festival season kicks off in the clubs, galleries and theatres of Manchester this month. Creative Tourist has already got in the mood with guides to Sounds From The Other City and the 'creative arts festival' MAPS, and May sees a staggering five further festivals in the city. Here's our comprehensive guide to (almost) summer things to do in a brilliantly busy month.
FutureEverything, 12-15 May
Rebranding themselves from Futuresonic to the all encompassing FutureEverything, this award-winning festival celebrates digital culture in its myriad forms. The events include guerilla art from Agents Of Change, who will transform a secret location in Manchester into something new and strange, gradually revealing its whereabouts via live streams broadcast across the city. The music strand includes a triple bill of the UK's best electropop pioneers at The Deaf Institute (including Manchester's own MAY68), while world-renowned thinker Adam Greenfield takes your iPhone apps to a new level as part of the main exhibition Serendipity City. There's even the City Debate, an event that features our own Kate Feld – at which Manchester's leading creatives and entrepreneurs thrash out the future of our fair city. Truly a festival of art, music and ideas. Venues across Manchester.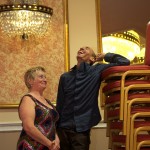 Queer Up North, 18-31 May
It may well be the last ever Queer Up North in its current fortnight-long format, but the pioneering arts festival is celebrating its 18th year of queer culture in style. Starving Artists revive and rework their 1995 Edinburgh theatre piece Road Movie, a story of love, adventure and pain in the age of AIDS. Queer Up North's Big Birthday Bash is comedian and writer Christopher Green's celebration of the Working Men's Club, which means it could well get a bit Phoenix Nights at the secret city centre venue, while Qasim Riza Shaheen's Nine Acts Of Reciprocity is a gallery-based artistic response to Hindu ideas that covers everything from love to terror. The festival-long Spielgeltent also promises eye-opening cabaret, music and burlesque. Venues across Manchester.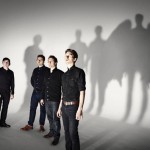 Hungry Pigeon, 28-30 May
Building on the success of last year's inaugural arts and music festival in Manchester's creative heartland (AKA the Northern Quarter), Hungry Pigeon's 2010 line up features an Ivor Novello award-winning indie band as headliner. Athlete top the bill on a special stage in Piccadilly Gardens on the Saturday, while most of the Northern Quarter's venues are involved in some way over the weekend: Moho Live plays host to Reverend And The Makers' clubnight Reverend Sound System and the meld of indie and hip hop that is Kid British; the beautifully refurbished Band On The Wall welcomes folk from Kirsty Almeida and the soulful singer-songwriter Liam Frost, while frazzled Manchester indie experimentalists The Longcut headline The Roadhouse. There's also an arts strand yet to be announced. Venues throughout the Northern Quarter.
Eurocultured, 30 & 31 May
It's always a sign that the Spring Bank Holiday is upon us when brash, bold music and art takes over the city's streets and alleyways. Eurocultured returns for its seventh annual celebration of European culture, with live painting from Spanish, German and Swiss artists providing a neat backdrop to music from the likes of psychedelic rockers Dungen and the mournful electronica of fellow Swedes Little Dragon – whose frontwoman Yukimi Nagano memorably provides vocals on two tracks from Gorillaz' current album. On the Bank Holiday Monday, hip hop takes centre stage, with a European breakdance competition soundtracked by the likes of DMC World Champion DJ Woody. New Wakefield and Great Marlborough Streets, city centre.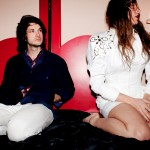 Dot To Dot, 31 May
A neat companion to Eurocultured, this day-long touring music festival also hits Nottingham and Bristol this Spring. The line-up is essentially the same across all three cities, with the indie poppers Mystery Jets headlining, but Manchester also gets the strange falsetto rock of Wild Beasts and Beach House, the latter responsible for one of the most shimmeringly beautiful albums of 2010. With scores of bands playing across all the Manchester Academy venues, including Twisted Wheel and Egyptian Hip Hop, there's genuinely something for everyone. Manchester Academy, Oxford Road.
And the music won't stop there…31 May doesn't signal the end of the festival frenzy in Manchester – just two weeks later, the Parklife Festival in Platt Fields welcomes Mercury Prize-nominated Friendly Fires, Calvin Harris, Erol Alkan and a host of hot DJ talent. They're even broadcasting the England-USA World Cup match on a big screen, so there's no excuse to miss the party.
Images (top to bottom): Slurb, Marina Zurcow (for FutureEverything), FutureEverything, Susan And Darren (courtesy Queer Up North), Athlete (courtesy Hungry Pigeon), Little Dragon (courtesy Eurocultured), Beach House (courtesy Dot to Dot).