Blog North launches. A network for arts, culture and travel bloggers.
Kate Feld
A brand new network of arts, culture and travel bloggers designed to help you hone your skills and meet like-minded souls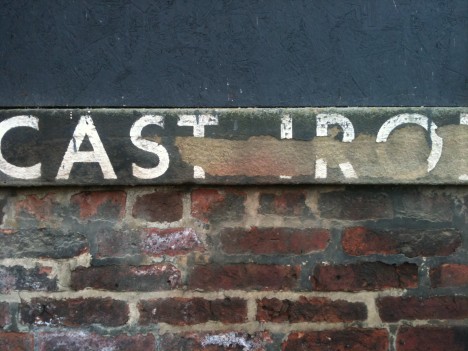 Blogging is a dark art. When it works, it is liberating; an activity that makes you feel like you're part of something special. Heck, it can even earn you a living. But when it doesn't, that's when so many of us throw in the towel. It's precisely at that point that a blogger needs support – which is why we have created the new Blog North network. 
The idea for the network came out of a meeting between us, The Culture Vulture and the ever-lovely Kate Feld (of Manchizzle/Manchester Blog Awards fame). Where is the support, we wondered, for bloggers who want a bit of professional development, and who want to take the dark art of blogging one step further?
The network we have come up with is about more than just meeting up and getting fuzzily drunk (although that's always nice). It focuses on a series of day-long blogger events that 'take turns' to appear in different cities. Each provides the sort of behind-the-scenes access to art, music and cultural events usually only afforded to journalists, but they also include bespoke talks and tours, plus special 'classes' on blogging or writing that are designed to help bloggers hone their skills. Those who take part will also become accredited members of the network. There is rumour of a special, shiny badge to go along with accreditation – we're currently wheedling one out of our design team.
Between events, we will keep in touch by email, Facebook and Twitter, pointing out other developments, events and opportunities as and when they arise – such as the Manchizzle's Manchester Blog Meets, or the blogger events run by The Culture Vulture.
The events are ticketed, but we've kept fees low and the ticket price only covers our costs. We've also allocated a number of free places per event to help create as much access to the network as we can.
Blog North #1 is on Saturday 12 May, 10am-5.30pm, at Yorkshire Sculpture Park and The Hepworth Wakefield. It is a full-on day of tours, talks and workshops, and we hope you will join us in Yorkshire for this very special event. We are planning future events in Manchester (of course) and Liverpool, and are very open to input from you, our blogging friends – get in touch with your thoughts. 
Head over to the Blog North page now to find out more, download the first event itinerary and book your place. Will we see you in Yorkshire? We certainly hope so.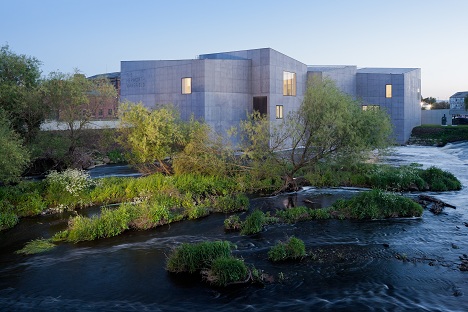 Thank you to our partners. The first Blog North event is only possible thanks to the generosity of Yorkshire Sculpture Park and The Hepworth Wakefield, and to the time and effort of Emma Bearman at The Culture Vulture and Kate Feld at the Manchizzle/Manchester Blog Awards. Images (top to bottom): Cast Iron,© Creative Tourist ; The Hepworth Wakefield, photo © Iwan Baan.