Chuck Perkins. The voice of the big easy.
Kevin Bourke
New Orleans poet Chuck Perkins knows that only a fool believes you'll get rich writing poetry. But as he readies himself for a performance as part of Manchester Literature Festival, he tells Kevin Bourke that he now lives the life he loves and loves the life he lives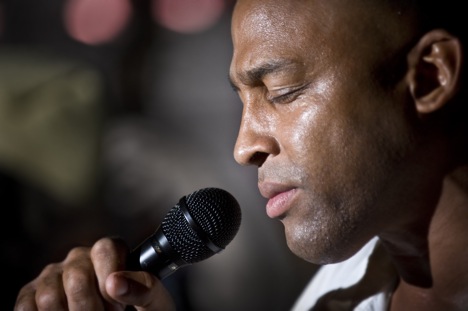 'Sure, money's a bit tighter since I escaped from corporate America,' laughs the man who has been dubbed "the Poet Laureate of New Orleans", 'but if, in 30 years, I can say I've been a full-time poet, I can also say I've lived a life that's a hundred times better because of it.'
Perkins, who created his avant-garde circus Voices Of The Big Easy in 2004 – a fusion of poetry, music and dance – is one of America's best known spoken word poets. His current career sees him performing both poetry and jazz at literary gigs across the world, a far cry from the tough New Orleans neighbourhood in which he grew up. Out of five brothers and sisters, he was the one his mother feared was most likely to end up in jail. 'Hickory and Leonidas, four blocks from my home, was a notorious intersection,' he recalls. 'It was drug-infested, and all of the violence associated with drugs was there. My mother and father did not want us anywhere near Hickory and Leonidas. As soon as my parents were out of sight, that was the first place I went.'
But just to observe, he insists. 'My curiosity of the world has always been an important part of who I am. If you're going to be a writer or poet, it's one of the things that is essential.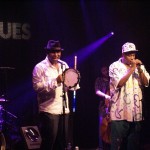 'But all through my teenage years, my parents were afraid for me. I never did anything to severely cross the line, but I can count over sixty people with whom I grew up in New Orleans who have been murdered. The numbers of friends who grew up with me who are presently in prison are too many to count. When I am compared to my friends who have had such unfortunate events in their lives, the only thing that separated me from them was that I was raised by two caring parents.
So what made Perkins different? 'I think that I have been blessed with the ability to verbalize what I and a lot of my friends have always felt, and I intend to do this with my poetry. The first poetry album I ever heard was Rappin' Black In A White World by an LA group called The Watts Prophets, that I found by looking through my aunt's albums. That album encouraged me to write poetry and led me to my first book of poetry, Black Voices. When my aunts talked about coffee-house poetry in the Sixties, I used to wonder about how great it would be to be able to write poetry and have people willing to listen.'
Sometimes at high school 'the teachers would call me in front of the class and let me recite two or three poems. The first poem that I wrote was called Mardi Gras, an angry poem that dealt with the rude treatment of black teenagers by the police.'
But Perkins wouldn't be ready to take the plunge and become a professional poet for a few years yet and, after missing out on becoming a professional footballer after High School ('I drank some cheap wine before a game and on one play I was injured in three different places'), he joined the US Marines. 'I was afraid and uncertain about what I wanted to do, so I joined the Marine Corps for three years. But I continued to write poetry. Many of the guys in my platoon would get me to write poems for their girlfriends.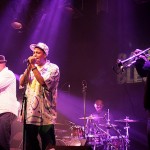 'I was on board a ship on the Mediterranean for six months and in the ship's library I happened upon the book From Slavery To Freedom by John Hope Franklin. When I finished reading that book, I felt as if somehow my life had changed. If I had to do it all over again I would, but the Marine Corps wasn't an easy ride for me. There were fundamental differences between who I was and what the Marine Corps was – and for a writer, finding his own voice is critical. There is no substitute for individuality. In the Marine Corps, being an individual is almost as bad as treason!'
Back in civilian life, a job as a hotel room-service waiter allowed him to pay his own way through university, majoring in business. A travelling businessman offered him a job and, for the next decade, Perkins sold Kraft Foods in Dallas and Chicago before exposure to Chicago's sizzling poetry scene caused him to get serious about his own writing and performing.
'The whole slam phenomenon was showing people that poetry wasn't something just for academics. I suppose it was a bit like the way the blues had gone electric in that city,' he says. 'I met some fabulous poets there and we spent time bouncing things off each other over eggs at two in the morning at various greasy spoons around Chicago.
'The best thing about poetry now is that it's extremely democratic. But you know that can be the worst thing too. You can't just walk up to the mike and read and be satisfied.'
Chuck Perkins performs at the Zion Arts Centre, Hulme, on Saturday 23 October, 7.30pm. £3-£5. Part of Manchester Literature Festival. Below: Chuck Perkins and photographer Andy Levin's "Jazz Funeral." Music by Voices of the Big Easy.