Old traditions, new blood
Femke Colborne
A flurry of new arrivals, relocations, and enticing performances add up to an embarrassment of riches for classical music lovers in Manchester, Femke Colborne finds.
If you do one thing in classical music this autumn, go and see the BBC Philharmonic in their fancy new premises in MediaCityUK, under new Chief Conductor Juanjo Mena. No, wait – make that Manchester Camerata, which has both a new leader, the Latin firebrand Giovanni Guzzo, and a new Music Director, Gábor Takács-Nagy. Or maybe it's The Hallé's much-anticipated Beethoven cycle under Sir Mark Elder?
There is so much going on in Manchester over the next few months that music lovers will be facing some painful dilemmas. It all starts on September 24, when the Camerata and the BBC Phil are holding their season opening concerts on the same night. The Camerata will present a Hungarian-inspired programme under Tákacs-Nagy featuring works by Bartók, Liszt and Haydn, while the BBC Phil will introduce Mena with the mighty Mahler 2.
According to Tákacs-Nagy, the competition will be good for everyone. "Manchester is coming up," he says. "It is already a special place but more and more things are happening. It is good for everyone – everyone has to change the gear. We are in difficult financial times so we have to raise the level even higher."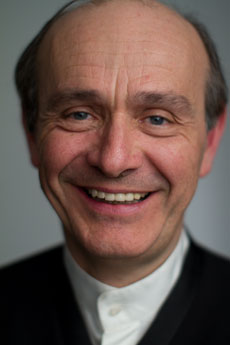 Tákacs-Nagy grew up in Hungary and made his name as a violinist with the world-renowned Tákacs Quartet. He has been conducting professionally since 2007, when he was appointed as music director of the Verbier Festival Chamber Orchestra. He has more than a professional interest in the North West – his wife is from Burnley and he has been a Manchester United fan since the age of eight, when he saw George Best on a visit to Budapest. Other highlights of Camerata's upcoming season include a tribute to the Italian cellist and composer Giovanni Sollima featuring Hannah Roberts on cello (November 18).
Talking of fiery Italians, Gianandrea Noseda – the BBC Phil's chief conductor before Mena, who remains conductor laureate – will return to Manchester on November 26 to conduct a performance of Shostakovich's Violin Concerto No 1 featuring young Russian violinist Alina Ibragimova, who wowed audiences this summer with her performances at Chetham's School of Music as part of the Manchester International Festival. But first, the orchestra will officially introduce Mena as its new chief conductor with performances of Mahler (September 24), Ravel and Rodrigo (October 1), Bach and Bruckner (November 19) and is settling into its new studio home at The Quays which has a capacity of 250 and will host several concerts during the coming season.
By way of contrast to Manchester's new conductors on the block, Sir Mark Elder is about to enter his 12th season as music director of The Hallé. The orchestra is presenting all of Beethoven's nine symphonies in the order they were composed, pairing each one with a work written in the past 100 years, beginning with Symphony No. 1 on October 13.
That famous sense of healthy competition between Manchester orchestras looks set to reach new heights this year – and the city's classical music scene will be all the better for it, according to Richard Wigley. "It's good that Manchester has three orchestras and they are all different, and that will carry on," he says. "The audiences like the variety and choice." Just as long as they are good at planning their diaries.
Portrait of a Hungarian: Part I, Manchester Camerata and Gabor Tákacs-Nagy, September 24, 7:30pm at RNCM Concert Hall, Oxford Road. Tickets from £10. Book on 0161 907 555 or rncm.ac.uk
Mahler Symphony No 2 'Resurrection', BBC Philharmonic and Juanjo Mena, September 24, 7:30pm at Bridgewater Hall, Lower Mosley Street. Tickets £10-£33.50. bbc.co.uk/orchestras/philharmonic
Beethoven Symphony No 1 and works by Bartók, Debussy and Stravinsky, The Hallé and Sir Mark Elder, October 13, 7:30pm at Bridgewater Hall, Lower Mosley Street. Tickets £9.50-£35. halle.co.uk
Images: Top: Juanjo Mena (Chief Conductor of the BBC Philharmonic). Photo by Sussie Ahlburg. Right: Gábor Takács-Nagy (Music Director of the Manchester Camerata). Photo by Jonathan Keenan.