Opening Up: The Best Heritage Open Days 2012
Creative Tourist
Our guide to the best Heritage Open Days in the North, by Hayley Flynn.
This year's Heritage Open Days are just around the corner, and while this nationwide architectural love-in might not be on quite the same scale as Glastonbury or The Olympics, getting a place inside some of the North West's most coveted locations can be quite something. Here's our guide to the best secrets spaces the weekend has to offer.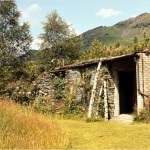 Kurt Schwitters' Merzbarn. German artist and pop art pioneer, Kurt Schwitter began the conversion of his Cumbrian stone barn into a work of art in 1947. The result, called the Merzbarn, is nestled into a rural Lake District valley in Elterwater; it was Schwitter's intention to create a modernist grotto, each angular wall an art installation in itself. Schwitter died a year later with only one wall of the barn complete but the Merzbarn is now recognised as one of Britain's modern art landmarks – the original wall was salvaged and is housed at the Hatton Gallery, Newcastle. Cylinders, Elterwater, Ambleside, Cumbria, LA22 9JB. 11am-4:30pm Sat 8 – Sun 9 September 2012.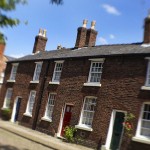 Fairfield Moravian Settlement. The Fairfield Moravian settlement in Droylsden is a 200 year-old, self-contained model village. The Grade II listed site is nestled around a cobbled square, and almost unchanged in appearance. The late Georgian architecture is by "the father of American Architecture" Benjamin Henry La Trobe, who designed the United States Capitol building in Washington and was one of the first-formally trained architects to arrive in America. The community is one of only two in the UK. Fairfield's Museum, Fairfield Square, Droylsden, M43 6AE. 11am-5pm Sat 8 September, 1pm-5pm Sunday 9 September.Tours run regularly throughout the weekend. 
The Lutyens Crypt at Metropolitan Cathedral of Christ the King. Architecture enthusiasts will need no more information than this: Edwin Lutyens is, to many, the greatest ever British architect. The Metropolitan Cathedral was designed as the second largest church in the world, complete with the world's largest dome, a dome that would have been almost as large in diameter as that of the entire cathedral which exists today. Works began in 1933 but costs rocketed and by 1956 the design was abandoned; only the crypt had been completed. The design of the cathedral was subsequently taken over by Frederick Gibberd. Mount Pleasant, Liverpool, Merseyside, L3 5TQ. 10am-3:30pm Thu – Sat.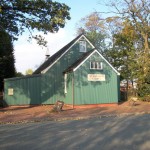 The Tin Tabernacle. St Antony's Centre and Church in Old Trafford is the architectural result of a purpose-built town and an almost forgotten part of Manchester's rich history. In 1889, American engineer and inventor, George Westinghouse built Trafford Village for his employees. In true American style, the streets are laid out in a grid formation and numbered instead of named. The Tin Tabernacle is a modest little church, clad in corrugated iron, and built as a temporary structure in 1904. Knowledge of this area, including its landmarks, is fading fast, so visit whilst you can. St Antony's Centre, Eleventh Street, Trafford Park, Greater Manchester, M17 1JF. 10am-4pm Fri 7th September, 10am-2pm Sunday 9th September.
Gustaf Adolf Kyrka, The Seamen's Church. During the 19th Century Liverpool was a major stop-off point for Scandinavians making the arduous journey across the seas to find their American dream. The number of dreamers was such that the priest whose duty it was to visit the emigrants' ships soon found his rounds were impossible, and a Swedish seamen's church was built. The site is one of just four octogonal churches in England and is of great architectural significance. 38 Park Lane, Liverpool, Merseyside, L1 8HG. 2pm-6pm Thu – Sun.
None of the events listed in our guide require advance booking. Visit on the day, or for more details check with Heritage Open Days. Like exploring new places? The Merzbarn is also included in our alternative guide to the Lakes District.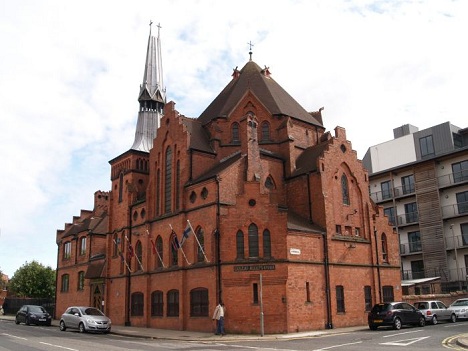 Images (top to bottom): Lutyens Crypt courtesy of Liverpool Metropolitan Catherdral, Merzbarn courtesy of Sprengel Museum Archive, Fairfield Moravian Settlement courtesy of Greater Manchester Police, St Antony's Church by Darren Lewis, Gustaf Adolf Seaman's Church by Phil Brown.