The Weekender is warming up. New events on sale.
Creative Tourist
As we gear up for our annual art and culture extravaganza, The Manchester Weekender, we release a few more tickets for sale.
On sale now: The Flaneurs Guide to the Northern Quarter, Songs of the Caged Bird, Pat Barker, Sunday Matinee Classics and Red Deer Club's Secret Sessions.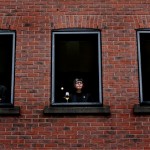 The Flaneurs Guide to the Northern Quarter, Midday-1.30pm & 3pm-4.30pm, Sunday 14 October 2012, £6 (inc. sherry & cake). Northern Quarter Stories presents four simultaneous, sensory walking tours led by contemporary flaneurs that explore the convivial history of this much-loved part of the city. The four walking tours are:  'Tribes of the NQ' (an anthropological tour); 'NQ Canvas' (layers of art and architecture); 'NQ Soundscape' (an immersive tour for the ears); 'NQ for Sale' (240 years of wheeling and dealing). This sociable, communal experience is a total one-off, involves cake and sherry, and is a chance for participants to add their own experience to www.northernquarterstories.org. Devised and curated by the Northern Quarter Stories team: theatre director Mark Babych, cultural communications expert Lesa Dryburgh and artist Michael Trainor.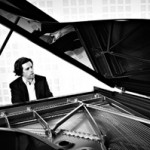 Songs of the Caged Bird at People's History Museum, 6pm-9pm (walking tour starts 4.30pm at Victoria Station), Friday 12 October 2012, £24-£12. A powerful new song-cycle commissioned by Manchester Jazz Festival, written by composer-pianist George King, and performed by arguably Manchester's finest jazz diva, Doreen Edwards, along with King and musicians from the Royal Northern College of Music. It takes Maya Angelou's seminal book, I Know Why the Caged Bird Sings as its starting point, and sets original recorded speech samples from the American Civil Rights Movement against a piano and string accompaniment. The libretto includes work by Maya Angelou, Langston Hughes, and a re-setting of the lyrics to Strange Fruit – Abel Meeropol's poem famously interpreted by Billie Holiday. Experience this event in one of three ways. First, try a guided walk with local historian Ed Glinert, who leads you on a tour of Manchester's civil rights past before depositing you at the People's History Museum for supper and, of course, the Songs of the Caged Bird itself (£24, all in). Second, try supper, late-night gallery opening and concert (galleries open from 6pm; £19) or, third, just the concert itself (7.30pm; £12). Supper is served in the museum's ever-popular Left Bank café and features a Cajun-style bowl of the day (vegetarian) and glass of house wine or a soft drink (served 6pm-7pm). A partnership between Manchester Jazz Festival, RNCM, People's History Museum and New Manchester Walks.
For the Weekender, we have installed a pop-up cinema at MOSI's 1830 Warehouse – and on Sunday 14 October 2012 present a trio of matinee classics: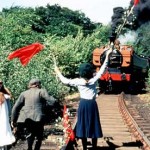 Pop-up cinema: The Railway Children at MOSI (The 1830 Warehouse), 10.30am-12.45pm, Sunday 14 October 2012, £5 adv/£6 door (U, age 7+). Seen it? Possibly, but not in the world's first railway warehouse, a stone's throw from steam trains galore, you haven't. The Railway Children follows the story of the Waterbury children, who move with their mother to a house by a railway in the Yorkshire Dales when their father is arrested on a false charge of treason…. you know the rest. This screening features the first Railway Children film, made in 1970. Bring a tissue. No, bring a box of tissues. Presented by the Family Friendly Film Club. #FF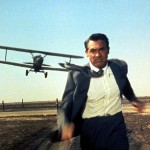 Pop-up cinema: North by Northwest at MOSI (The 1830 Warehouse), 1pm-3.30pm, Sunday 14 October 2012, £7 adv/£8 door (PG). This 1959 Hitchcock classic is a tale of mistaken identity. A hapless ad-man (Cary Grant, full of handsome derring-do) is pursued across the US by agents from a secretive organisation trying to stop his interference in their plans to smuggle government secrets. On the run, he boards the Chicago-bound Twentieth Century Limited for some of the classiest train sequences in celluloid – presented here in the world's first railway warehouse.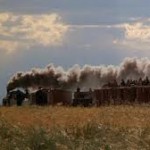 Pop-up cinema: Days of Heaven at MOSI (The 1830 Warehouse), 4pm-6pm, Sunday 14 October 2012, £7 adv/£8 door (PG). Terence Malik's 1978 classic boasts a legendary score by Ennio Morricone and powerful cinematography from Nestor Almedros. Set in the early 20th century, it tells the story of Bill and Abby, two poor lovers who flee to Texas (by train, of course). Bill encourages Abby to marry a rich, dying farmer in order to claim his fortune, but things go awry and their short-lived paradise is destroyed by jealousy, fire and a plague of locusts. Vermeer, Wyeth and Hopper are just three of the artists who evidently inspired this stunning film – presented in the world's first railway warehouse.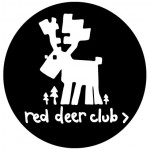 Red Deer Club Secret Sessions at the Northern Quarter, hourly at 3.30pm, 4.30pm and 5.30pm, Sunday 14 October 2012, £2.50 each. Red Deer Club, Manchester's premier imprint, brings you three intimate music gigs in three secret locations. Limited to just 20 places for each performance, the label will meet you at Manchester Craft and Design Centre and take you to some of the Northern Quarter's more unusual spaces. The 'venues' will not be usual gig locations, so expect some one-off special performances from hand-picked artists in some very special spaces. Performances last around 30minutes each so you could dash around seeing all three, but you will need a separate ticket for each one.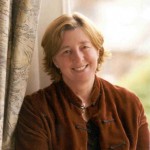 Pat Barker – Frontline Fiction at IWM North, 6pm-7.15pm, Sunday 14 October 2012, £8/£6. To coincide with IWM North's new exhibition, Saving Lives: Frontline Medicine in a Century of Conflict, acclaimed author Pat Barker discusses her latest novel, Toby's Room with IWM North Historian, Matthew Brosnan. Brother and sister Toby and Elinor share a dark secret, carried from the summer of 1912 into the battlefields of France and wartime London in 1917. Moving from the Slade School of Art to Queen Mary's Hospital, where surgery and art intersect in the rebuilding of the shattered faces of the wounded, Toby's Room is a riveting novel of identity, damage, intimacy and loss. Pat Barker's previous books include the hugely popular Regeneration trilogy (with the third volume, The Ghost Road, winning the Booker Prize) as well as Another World, Border Crossing and Life Class. Part of Manchester Literature Festival.
The full Weekender programme is now live. Check our Weekender page for details, or join our mailing list and we'll keep you posted. #FF = family friendly.
Images (top to bottom): Sketch-O-Matic at Cornerhouse; Complete history of drinking in the northern quarter, the three directors (left to right, Michael Trainor, Lesa Dryburgh, Mark Babych), courtesy Chris Gleave; George King; The Railway Children; North by Northwest; Days of Heaven; Red Deer Club; Pat Barker.