The Manchester Weekender: Friday
Creative Tourist
EVENTS RUNNING ON FRIDAY 12 OCTOBER 2012
Find out what's on when, and build your own itinerary with our full Weekender listings. Key: #FF = family friendly. Events marked with a star are free.
*Waterdrinkers' Weekendat People's History Museum, 1.15pm-2pm (tour), 10am-5pm (craft table), Friday 12 October 2012, drop in, free. The temperance movement began in the North West; the museum's Demon Drink? exhibition tells that teetotal tale. Find out more in an exhibition tour, or have your kids make their own 'Temperance Crown' to take home via the special craft table (Friday 12 Oct-Sun 14 Oct). #FF
*Manchester Artists' Book Fair at Manchester School of Art, 2pm-7pm, Friday 12 October & 11am-5pm Saturday 13 October 2012, free.  Pay homage to the wonder of print, as Hot Bed Press lay on the 7th Manchester Artists' Book Fair in the gorgeous Holden Gallery (part of the School of Art). Expect handmade books, 'zines galore, small publishing and letterpress masterpieces, altered books and more from over 50 stands. If you're feeling particularly inspired, go to Collaboration and The Democracy of Book Arts, a series of talks by renowned book artists, 10am-1pm, £10/£5. #FF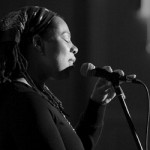 Songs of the Caged Bird at People's History Museum, 6pm-9pm (walking tour starts 4.30pm at Victoria Station), Friday 12 October 2012, £24-£12. A powerful new song-cycle commissioned by Manchester Jazz Festival, written by composer-pianist George King, and performed by arguably Manchester's finest jazz diva, Doreen Edwards, along with King and musicians from the Royal Northern College of Music. There are three ways to experience this event. Take the long view with a guided walk with local historian Ed Glinert which, starting at Victoria Station at 4.30pm, leads you on a walking tour of Manchester's civil rights past. The walk ends at the People's History Museum where you can take supper and dip into the late-opening galleries before immersing yourself in the Songs of the Caged Bird (£25, all in). Alternatively, try supper, galleries and the concert (galleries open from 6pm; £19) or just the concert itself (7.30pm; £12). Supper is served in the museum's ever-popular Left Bank café and features a Cajun-style bowl of the day (vegetarian) and glass of house wine or a soft drink (served 6pm-7pm). A partnership between Manchester Jazz Festival, RNCM, People's History Museum and New Manchester Walks.
*SOLD OUT* Richard Ford at The Whitworth, 7.30pm, Friday 12 October 2012, £10/£8. Pulitzer Prize-winning author Richard Ford discusses his eagerly awaited new novel, Canada. A visionary tale of vast landscapes, complex identities and fragile humanity, Canada has been described by the Washington Post as Ford's: "most elegiac and profound book yet". Part of Manchester Literature Festival.
Action Hero vs. GO Project at Gorilla 7.30pm -9.00pm, Friday 12 October, £8/5.  A defiant, brazen, half-cut version of a faded comeback gig for an audience who like it loud.  Action Hero is a Bristol based duo, whose work takes a playful tilt at the iconography of popular culture. GO Project's last collaboration saw them heralded by The Observer as part of a new wave of young British musicians. Presented by Word of Warning.
BBC Philharmonic perform Mozart & Mahler at The Bridgewater Hall, 7.30pm-9.30pm, Friday 12 October 2012, £34-£10. "A symphony must be like the world," said Gustav Mahler. "It must embrace everything!" His Fifth Symphony does exactly that; add Mozart's Piano Concerto No. 19 and you have the makings of a very special evening.
*SOLD OUT* Pop-up cinema: Brief Encounter Film Night at MOSI (The 1830 Warehouse), 7pm-1am, Friday 12 October 2012, £7.50. Pop-up cinema party The Film Night presents classic love story, Brief Encounter in MOSI's 1830 Warehouse, the world's first railway warehouse – and you don't get a more fitting (or atmospheric) setting than that. Plus: a 1940s-themed after-party at Gorilla with dance hall classics played on wind-up gramophones, presented by Vintage 78 DJs.
Head back to the Weekender main page, or see what's happening on Saturday or Sunday.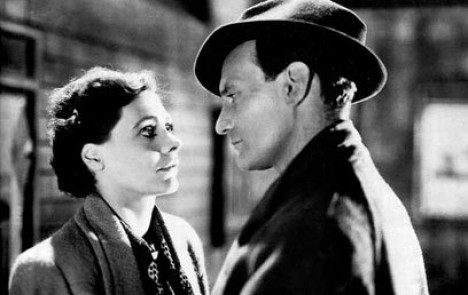 All our event information was correct at time of publishing, but please do check direct with venues before setting out (for free events) or book in advance (for paid events). We expect most paid-for events to sell out in advance. Image: Songs of the Caged Bird; Brief Encounter.