The Manchester Weekender 2012.
Creative Tourist
Looking for alternative things to do in Manchester this autumn? Look no further. The city's eclectic art and culture event, the Manchester Weekender – is back
Experience the real Manchester this October as the Manchester Weekender returns for its third year, a weekend-long snapshot of the best (or at least the most eclectic) of the city's art and culture.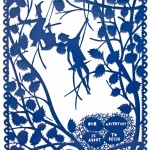 From performance art to pop-up cinema, from superstar authors such as Self, Ford and Barker to Britain's best bloggers, from Hockney and Hogarth to the British and their dogs, via artists in photo booths, palaces made of milk teeth, a heretic at The Lowry, Northern Quarter flaneurs, Islington Mill on tour and radical printmaking – all this and more make up the Manchester Weekender.
The full Weekender programme has just been released, so check our guides pages (right) to find out what's on and when. Before you do, though, we'd like to tell you why we do what we do. The rationale behind the Weekender is simple: to show off the best of Manchester's art and culture to the rest of the UK. We think autumn, at the start of the cultural and festival season, is a fine time to do so. There are blockbuster exhibitions in the city's museums and galleries, great gigs and new theatre, a clutch of festivals (from literature to science) and much more besides – all fresh to the city.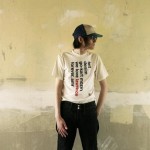 So the Weekender isn't a festival as such. It's a showcase. We try to pull some of that cultural goodness together into a weekend-long 'snapshot' of the best this city has to offer, both for the visitors we hope will come, and for the people who live, work and play here too. The best thing about it? If you can't make this weekend, the Weekender signals the start of the cultural season. We believe, as we always have, that culture in Manchester is year-round, 24/7. You just have to know where to look. And if you don't, well, you can always start here.
There are over 80 events in this year's Weekender, almost half of which are free. To help you navigate your way through them, use our listings (right) , or try some of the guides we've published (far right). Keep an eye out too for the interviews, features, previews and reviews that we'll be adding over the coming weeks – we have an exclusive interview with David Shrigley to get you started. Check back soon to read more, or join our mailing list and we'll keep you posted of what's coming up and when.
This October, we'd like you to bring yourself to Manchester. We'd like you to bring your kids. Heck, you can even bring your dog. Whatever you do, and whoever you do it with, make yours a good Weekender.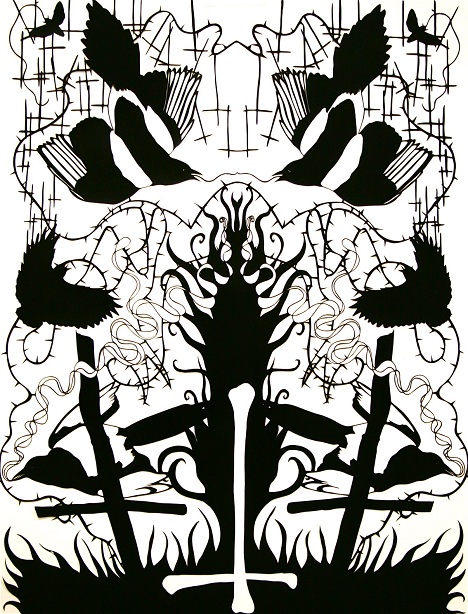 Images (top to bottom): Our Adventure, Rob Ryan, appearing as part of The First Cut at Manchester Art Gallery in 2012, courtesy the artist; Lawrence of Belgravia; Magpies 2009, James Aldridge, part of The First Cut exhibition at Manchester Art Gallery, courtesy the artist.