Manchester Weekender 2012: Saturday's Things to Do.
Susie Stubbs
Good morning Manchester! Looking for things to do this fine Saturday? You're in the right place – here's our highlights of what's on today.
There are three main places you can head for today for a truck-load of enjoyable things to do.
1) Oxford Road.
At Cornerhouse, try the ever popular Sketch-O-Matic where, for the princely sum of £1 an artist will paint/draw/scratch out your portrait. Head for the 'photo' booth on the ground floor (drop in, all day, be prepared to queue). There's also the ace David Shrigley exhibition (all day, free); try the exhibition if you missed out on tickets to his Show & Tell here today (sold out), or Composite Feedback (3pm-7pm, free but book at Box Office), or try Emergency instead (see Castlefield listings, below). At The Manchester Museum, expect a whole day of canine fun (real, live dogs doing stuff), set up to celebrate its new exhibition, Breed: The British and Their Dogs (11am-4pm, drop in, free). There's also Speed Chess here (Midday, free) and Bunford & Kashiwagi: In The Mix (2pm, free), a sound art performance with Huw Bunford from Super Furry Animals. At MMU's School of Art (the Holden Gallery, just off Grosvenor Square), the Manchester Artist's Book Fair is in full swing (11am-5pm, free), a cornucopia of handmade print, books, posters, paper pumpkins and book hedgehogs, Star Wars 'zines and a whole lot more – if you like print, head here. At the Whitworth, there are two very fine exhibitions: Jane and Louise Wilson and Hockney to Hogarth, the former our favourite art show on in the city this autumn (and there is some competition, to be sure – both all day, free). The Whitworth is also the location for our After Hours event: live music, more Bunford & Kashiwagi, live art, bar, all from 7.30pm until late (free).
2) The Quays.
Loads on over at The Quays today, starting with Islington Mill on Tour (12pm-3pm, drop in, The Egg, Media City, free), which means DIY radio, screenprinting and more to get stuck into, plus don't miss the screenings of "Hello? Can you feel me?": Leckey and Marclay Remixed (11am-4pm, drop in, The Egg, free) – two seminal film works by two fairly seminal artists, as it happens. The Lowry's got it all going on for families: Joke Boat looks brilliant (stand-up comedy tour, by boat, with funny guy, Sam Avery, 10.30am, 11.30am, 12.45pm & 1.45pm, £3/£2, book here), and you can double it up with It's the Way You Tell 'Em, a comedy workshop for kids (half-price when you book Joke Boat, 11.30am & 2pm, £3). Or try kids' walking tour, Umbrella Doodles (only the 11am tour has places left, £3, book here). There are also drop-in, free family events all day at IWM North (11am-4pm), as well as its brand new exhibition, Saving Lives.
3) Castlefield & Spinningfield.
MOSI is the place to head for today for family-friendly film (just £3.75 on the door, no need to book): there's Back to the Future III (10.30am) and Japanese anime, Steamboy (1pm), both screened inside the wonderfully atmospheric 1830 Warehouse. Or have a look at The Wasted Works, an exhibition that fuses art and science (with a palace made of milk teeth) – all day, drop in, free. Later, there is the docu-film about cult 80s singer, Lawrence, with a Q&A afterwards led by Dave Haslam. Apparently, Tim Burgess will also be dropping by (limited tickets left, 4.30pm, £10 on the door). Close by, at People's History Museum in the morning (1oam-1pm, drop in, free) and John Rylands Library in the afternoon (2pm-5pm, drop in, free) is a seriously ace-sounding screenprinting workshop. Run by Hot Bed Press, and featuring their old-school printing presses, you'll be able to make your own posters. Finally, don't miss Emergency, a full day (and night) of live art and experimental theatre taking place at Castlefield Gallery and BLANKSPACE (12pm-6pm, drop in, free), and Z-Arts in Hulme (6pm-10pm, drop in, free). Expect the "bold and the beautiful", or 40 performances of witty, fun, immersive performance across these three venues.
There is more – much more – on today. For full details of what else is on (as well as more info on the events we've listed oh-so-briefly above), check our Saturday listings, as well as our daily listings for full details. We've tried to ensure that all details are correct at time of going to press but please do check our listings and with the venues before you set out, just in case.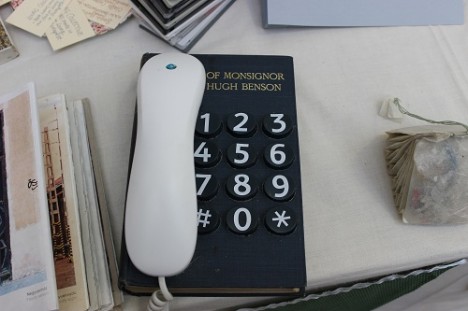 Images (top to bottom): Sketch-O-Matic; Manchester Artists' Book Fair, both Susie Stubbs for Creative Tourist.