Field Trip: Philadelphia.
Kate Feld
Philadelphia is a bit farther than we usually go on our field trips, but when Kate Feld was invited to visit as a creative tourist, it seemed like a great opportunity to explore the arts scene in this underrated American city. And there's never been a better time to go: The City of Brotherly Love is now home to a set of museums that could set any art lover's pulse racing.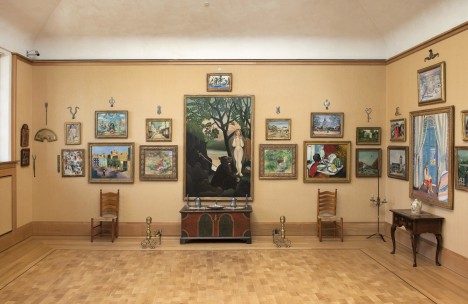 I'm going to let you in on a little secret. Yes, New York City is great. All those art museums! The theatre! The High Line! But if you only have a few days and you want to get your art on and really get under the skin of an American city, go to Philadelphia. It's got the world-beating art, but it's smaller, friendlier and easier to navigate. And there's just something about the place that makes you root for it: rabid devotion to the hometown sports teams, artery-clogging street food and a likeable scrappiness from being cast as the eternal underdog to neighbouring New York. (Yep, Mancunians should fit right in here.)
My mother was a Philadelphian, but I hadn't been downtown in decades, so I was impressed to find a leafy, prosperous place that looked a million miles away from the careworn city of the 1980s. After coming back from a decline at the end of the last century, Philly is slap-bang in the middle of a renaissance, with an exciting restaurant scene, a jam-packed cultural calendar and innovative city projects like living roofs on bus shelters, community gardens, and a huge street mural program. It's easy to understand why NYC artists are decamping for Philly's lower rents and easier life by the trainload. And this spring's arrival of The Barnes Foundation, a one-of-a-kind art collection housed in a stunning new building on the city's Benjamin Franklin Parkway, puts the place firmly on the map for arty travellers.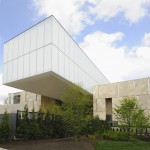 Having made his fortune in pharmaceuticals, Dr Albert C. Barnes began collecting in the 1910s and amassed a collection of Impressionist, post-Impressionist and early modern art that is unmatched in the world, with many significant works by Cezanne, Matisse, Degas, Picasso and Van Gogh. Until this year it's been in a museum he set up in the Philadelphia suburb of Merion; the process of relocating it to the centre was not without controversy, but it's definitely a win for tourists, and good news for the city itself, which has gone to great lengths to preserve Barnes' highly individual vision.
I thought the ultra-modern building, with its grand atrium and stark outfitting, suitably prepared museum goers for the overwhelming bounty of art treasures within. In a series of rooms that painstakingly re-create the layout of the Merion house, paintings are hung in the original, densely-packed arrangement, interspersed with objects of metal work, which Barnes developed in accordance with his own aesthetic theories. The hang is more than a little bonkers, but it really does enable you to experience the paintings in a different way than the standard white box treatment art gets in most museums. Also, there's no signage. Paper guides tell you what you're looking at, which was strange at first, but after a while I found this liberating rather than annoying. I'm guessing the great man would have encouraged us to simply experience the art rather than ticking the Cezannes off our list. Taking in so much good art at once made me feel like my senses had gone on a three-day bender; I emerged feeling woozy and totally spent, but inspired at the same time.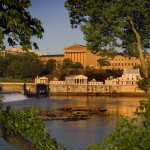 Before too long my batteries were recharged, and I was ready to brave The Philadelphia Museum of Art. I caught the monthly "Art at 5" event, and the place was crowded with young, hip culture hounds there to check out a dance performance, grab dinner or a drink, and take in its collection – particularly strong in European and American paintings, and among the biggest and best in the country. On my visit, I also checked out an exhibition of Ralph Eugene Meatyard's photography. The museum's near a pleasant park that runs alongside the Schuylkill River, a good place for a stroll or bike ride. On another trip, I'd definitely hit The Rodin Museum nearby, a longtime favourite that's currently closed for renovation.
A visit to The Penn Museum provided a nice change from all those paintings. Drawn from the university's celebrated digs and discoveries, its holdings of ancient artifacts from major world cultures are beautifully presented. I particularly enjoyed their Chinese art, especially the beautiful Tang Dynasty stone carving honouring one of Emperor Taizong's favourite horses. (If you're traveling with children, a visit to the Franklin Institute science museum and kid-oriented Please Touch Museum in Fairmount Park are also highly recommended.)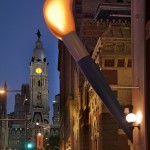 But get out of the museums, and you'll find this is a great city for flaneur-style wanderings. Outside the spectacularly Victorian Gothic Pennsylvania Academy of the Fine Arts, for example, Lenfest Plaza is home to a towering Claes Oldenburg sculpture of a paintbrush. It's just one of the city's many pieces of art in public spaces, thanks to its pioneering One Percent for Art programme. At the other end of the outdoor art spectrum is The Magic Gardens, a hallucinatory, ever-changing mosaic installation on South Street from artist Isaiah Zagar.
By this point, I needed a little break from my city break, and an outing to Philly's surrounding countryside proved the surprise of my trip. I spent an evening exploring the wooded paths of beautiful Longwood Gardens in the company of English light artist Bruce Munro, who has just opened a series of installations onsite. It's impossible to convey the goosebump-raising spectacle of 20,000 lights making a carpet through the forest, slowly changing colour as fireflies add their own signature to the air above. Or the sensory overload of coloured cylinders of shifting water and light standing in a summer meadow, the air heavy with scent and the song of crickets still audible beneath the soundtrack of unearthly music. If ever there was an experience worth flying 3,000 miles for, this was it.
Food and drink: This is a serious eater's town. Good dinner options include local culinary hero Daniel Stern's R2L, where the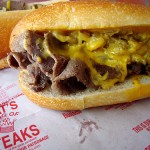 lobster mac & cheese is justifiably famous, or local Sichuan restaurant chain Han Dynasty, where I ate the best dan dan noodles I've ever crossed paths with. At lunchtime, sample different cuisines at foodie infested Reading Terminal Market, punish your body with the obligatory cheesesteak at South Philly institution Pat's, or rhapsodise over hoagies at Paesano's in the nearby Italian Market. Love beer? You've come to the right place. Have fun working your way down this list of craft brewers in and around the city.
If you go: US Airways flies direct from Manchester to Philadelphia. Keep in mind you're a short drive from the Jersey Shore (yes, that Jersey Shore), a summer holiday destination that's equal parts surreal and serene. And in case you want to combine seeing Philly with other nearby cities, New York and Boston to the North and Washington D.C. and Baltimore to the South are all linked by Amtrak's Northeast Corridor service and multiple bus lines.
Book your stay: I stayed at French luxury chain Sofitel's hotel near the tranquil park in Rittenhouse Square and the shopping hotspots around Chestnut and Walnut streets. Quiet elegance, comfy beds and a killer breakfast; pretty much everything you want in a hotel.
Staying put? For roaming the art world without leaving home, check out We Face Forward, Manchester's summerlong celebration of West African contemporary art and culture. Or head over the Pennines to visit Yorkshire Sculpture Park and The Hepworth Wakefield.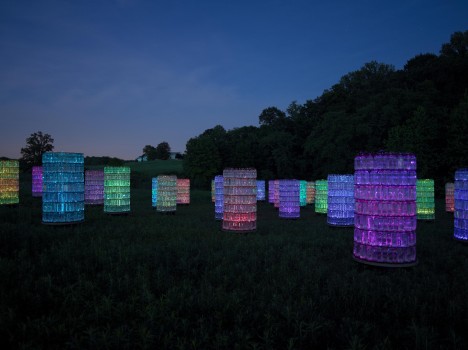 Images (from top): Room 23, west wall, The Barnes Foundation, Philadelphia. © 2012 The Barnes Foundation; view from 21st Street, The Barnes Foundation, Philadelphia. © The Barnes Foundation; Philadelphia Museum of Art by G. Widman for Greater Philadelphia Tourism Marketing Corporation; Pennsylvania Academy of the Fine Arts by B. Krist for Greater Philadelphia Tourism Marketing Corporation; cheesesteak from Pat's Steaks by Adam Ruban via Flickr; Water Towers by Bruce Munro by Corriette Schoenaerts, courtesy of Longwood Gardens.