No such thing as unrealised potential.
Creative Tourist
At a loose end? Fancy handing over some of your free time to an artist? You're in the right place: artist Gavin Wade puts a call out for volunteers for his upcoming show at Cornerhouse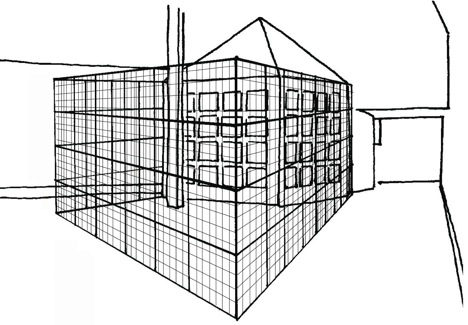 How good are your skills of persuasion? Do you fancy your chances in Gavin Wade's latest project – in which a volunteer asks members of the public to give up a valuable object (such as a purse, mobile phone or even their shoes) in return for a well-thumbed art book?
It's not as crazy as it sounds. Gavin Wade's Strategic Questions 2002-2010 has been commissioned as part of the upcoming group exhibition at Cornerhouse, Unrealised Potential. In the work, twenty-odd art books have been placed inside a large cage inside the gallery. The cage is overseen by a guard, whose role it is to persuade visitors to trade something of personal value in return for one of the books (albeit temporarily) – the purpose of the piece being to answer Strategic Question No. 29, 'what is wealth?'
The guard is in fact a volunteer and, as well as making sure no one nicks anything, he or she has to help visitors choose an appropriate art book, the one most suited to their personality and interests, and then encourages them to sit comfortably and start reading. Once they've had their fill, the visitor returns the book, reclaims their valuable object, and goes about their business.
Cornerhouse is now looking for a pool of volunteers to undertake this role. You'll need to be available for four-hour shifts from 16 July-12 September to take part. Although the posts are unpaid, Cornerhouse will offer travel expenses, training, a script to help you get in character and the chance to write a blog post about your experience for Creative Tourist (for which we are offering a small fee). No previous experience is required although, presumably, a sense of adventure is.
If you have a few spare hours over the summer, email galleryhost at cornerhouse dot org by this coming Monday (12 July) with your CV and a short covering note.
Unrealised Potential runs at Cornerhouse from 17 July (until 12 September). Free entry. Image: illustration of the cage by RELAX/Gavin Wade, courtesy the artists.