Event Radar: 11 unmissable things to do in Manchester this April
Polly Checkland Harding
What not to miss in Manchester this month – including a tee party, Record Store Day and an award-winning music festival.
April is the cruellest month – according to T.S. Eliot. Here are the best cultural things to do in Manchester, to make it all better. You can also check out our Cultural Calendar picks for April, and our mega guide to everything that's on for more ideas.
¡Viva! at HOME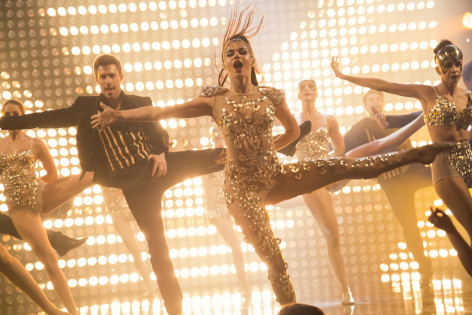 For the first time ever, ¡Viva! (now in its 22nd iteration) will include a cross-arts programme of both film and theatre from across the Spanish-speaking world. Two weeks of international performances include work from the award-winning playwright Abel González, UK film premieres and a special presentation of work from surrealist artist, writer and filmmaker Leonora Carrington (who led an extraordinary life), as well as a return of the Cornerhouse's closing party, The Storming. 7-24 April, see here for our full preview (Photo: Mi Gran Noche)
[mini_cta override="BOOK NOW"/]
Spinningfields Tee Party
A nine-hole mini golf course is coming to Spinningfields, with an attendant Club House to open in the former Rust & Stone. Holes have been partnered by tenants in the area, including Tattu, and together make up Manchester's only outdoor course. You pay a £5 Green Fee for a score card and club hire (of which £3 is returned on safe receipt of the clubs) and have the chance to drink, watch major sporting events such as Wimbledon and the Olympics, and chow down on some suitably-themed nibbles (strawberries and cream anyone?). Spinningfields Tee Party, 14 April – 30 May (Club House open until 31 August), Wed-Sun until late, Green Fee £5
Record Store Day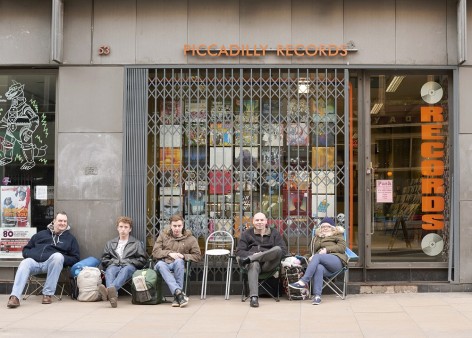 Record Store Day returns on 16 April, coming to Manchester's best record stores – including Piccadilly Records (the likes of Mary-Ann Hobbs will be DJing and there will be Bowie-themed face painting), Vinyl Exchange, Eastern Bloc and Vinyl Revival (where Tom Hingley of Inspiral Carpets will be doing an early instore acoustic set). Over 250 labels will be releasing products, including new material from artists such as Foals, Primal Scream and Bastille. There will be a fully immersive virtual reality music video from Run the Jewels, which can be viewed in 360 with a customised viewer. Manchester based band The Hipshakes are also having their album launch at The Ruby Lounge (with The Mourning After and The Transmitters) – they're special because one of our very own writers, Andrew Anderson, is one of the players. Rock on. Record Store Day, various stores, Manchester, 16 April (Photo: Piccadilly Records)
PLAY it! at MSI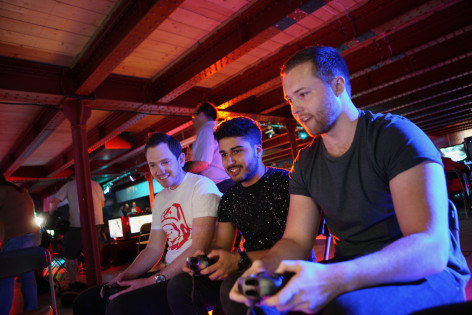 The hugely popular family friendly, hands-on video gaming event PLAY it! has returned to the Museum of Science and Industry, with everything from classic Pacman to Next Gen consoles arranged into zones that are linked by theme, content, brand – and loyalty. There will be thousands of games to play on, as well as the latest in virtual reality technology in this interactive hybrid of science, engineering, maths and play. Book ahead for day time slots – they're likely to sell out. Play It!, Museum of Science and Industry, until 17 April, tickets from £4 (Photo: PLAY it! Picture © Jason Lock Photography)
[mini_cta override="BOOK NOW"/]
Create Salford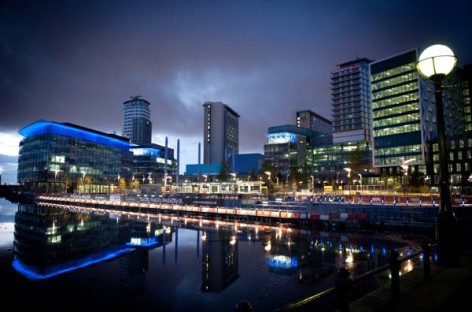 Create Salford, the University of Salford's showcase of work from its School of Arts and Media students, returns for a fifth year this month. It now runs until 17 June with one-off concerts, exhibitions, theatre performances, poetry readings, comedy showcases, cinema and fashion shows. For the cream of the emerging creative crop, check out the full programme. Create Salford, various venues, 18 April – 17 June
Literature Live: Vona Groarke and Adam Thorpe at the Burgess Foundation
Poet Vona Groarke has been described as 'among the best Irish poets writing today' by Poetry Ireland Review, and her new Selected Poems collection hailed as 'an outstanding collection by a poet at the height of her powers' by the New Statesman. She joins award-winning writer Adam Thorpe at the International Anthony Burgess Foundation for an evening of (you guessed it) live literature that's not to be missed. Literature Live, International Anthony Burgess Foundation, 18 April, 6.30pm, tickets £6 / £4 conc. (cash only on the door)
Am I Dead Yet? at the Royal Exchange Studio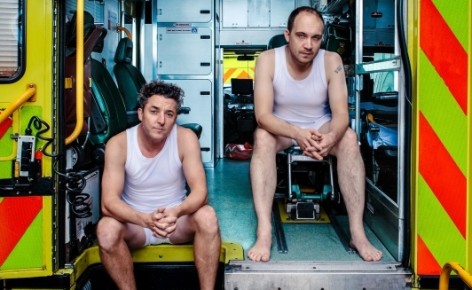 This piece of theatre was inspired by research into contemporary developments in resuscitation science, and made in collaboration with Emergency Care professionals. It thinks about the way that death, now, is no longer a moment – it's a process. And about the way we don't talk about it enough. Its songs and stories, performed by the founding members of Unlimited Theatre Jon Spooner and Chris Thorpe, have been described as 'vibrantly theatrical' by the Independent. Am I Dead Yet?, Royal Exchange Studio, 20-23 April, 7pm, tickets £12 / £10 Conc.
[mini_cta override="BOOK NOW"/]
Tattu's First Birthday Party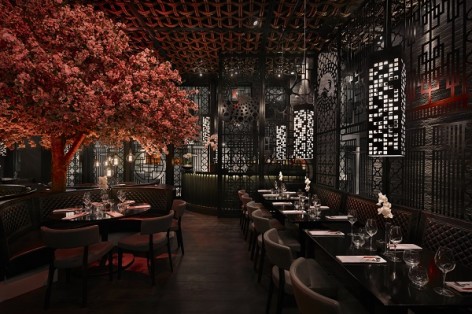 Tattu, with its bonkers interior (think an artificial blossom tree and lavish decoration), is predictably celebrating its first birthday in style – and with an evening of performances, live music and DJs. Book a birthday table by calling 0161 819 2060. 1st Birthday Party, Tattu, 23 April, 7pm onwards
Craft Unravelled at Manchester Craft & Design Centre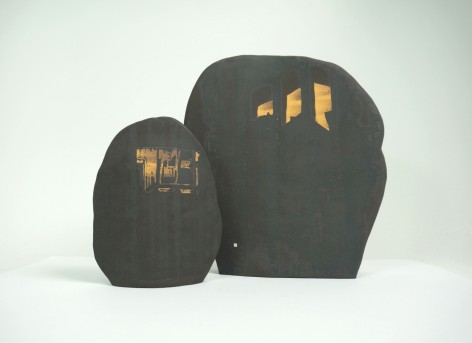 The ceramicist behind Manchester Craft & Design Centre's current exhibition Behind Closed Doors will be giving an artist talk, tour of the show and revealing the sketchbooks and inspirations behind her work. Verity Howard is the winner of the Craft Centre's MMU Graduate Award and specialises in slab-built ceramic forms, each monoprinted or stamped with window frames. Don't miss this special Craft Unravelled event. Craft Unravelled, Manchester Craft and Design Centre, 27 April, 1.30pm, free (no booking required)
Imitation of Life: Melodrama and Race in the 21st century at HOME
Continuing in HOME's rich cross-art form tradition, Imitation of Life is a group exhibition that takes its name from a 1959 film from the legendary German-American director Douglas Sirk. The show considers racial politics over the last 15 years in US and Europe – and, like the film, subtext and double meaning will run throughout. It will include a new commission from Sophia Al-Maria, whose Virgin with a Memory exhibition at The Cornerhouse in November 2014 was dark, provocative and excellent. Check out our full season highlights here. 30 April – 3 July, free entry
Live at Leeds
This year's Live at Leeds festival looks better than ever, with the likes of Jess Glynne, Corinne Bailey Rae, Ghostpoet and Circa Waves all on the bill. The award winning metropolitan festival is held within a variety of venues and spaces in Leeds (including Headrow House, the Holy Trinity Church and Brudenell Social Club) and, this year, is celebrating its ten year anniversary. Take a gander at our guide to visiting Leeds and to help plan your way around the programme. Live at Leeds, various venues, 30 April, Saturday wristband £32.50