Blog: Event radar 11 November.
Susie Stubbs
This week, Frank Sidebottom returns to Salford, Public Enemy is captured on camera at The Art Corner, Elvis Costello and friends donate secret artworks, the Whitworth warms up for Annie Mac, and Amazonian adventurers are let loose in Manchester Museum.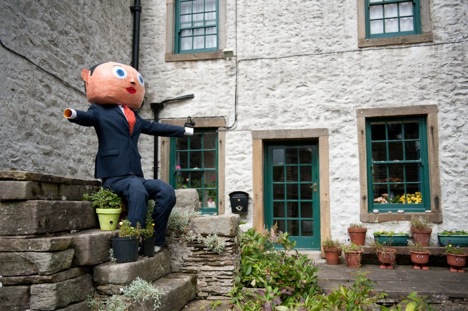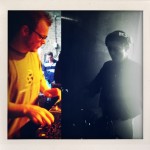 Whitworth… In The Mix. A shout out goes to the hardest-working performance artist in Manchester: a certain Naomi Kashiwagi, she who DJs with gramophones and is Jarvis Cocker's new bezzie mate. Kashiwagi has also got a rather special late-night event up her sleeve this week. On Saturday, she hosts Whitworth… In The Mix. 'For one night only,' says Kashiwagi, 'the Whitworth Art Gallery will be mixed, scratched and looped by DJs Krysko & G-KUT.' What this means is that the duo will DJ and VJ with 'art, music, time, space and architecture', creating a visual and aural landscape that animates both the inside and the outside of this venerable gallery. And if that's not enough, the event acts as a warm-up for the Warehouse Project's Annie Mac session – expect guest DJs to drop by. Oh yes, and it's free. Small wonder, then, that Kashiwagi's last In The Mix at the Whitworth was rammed. The Whitworth Art Gallery, Saturday 13 November. Free.
Art on the corner. Manchester's self-styled 'newest art gallery' opens another exhibition next week – a presentation of urban photography and illustration by the London-based artist Delphine Ettinger, also known as ASHES57. The gallery is The Art Corner, which, since it opened in Fallowfield in March, has concentrated on street and urban art. This new exhibition by ASHES57 is no exception: in it, photographs depict leading characters from the dub step scene (Skream, Digital Mystikz, Loefah), as well as mainstream hip hop artists such as Public Enemy. The Art Corner, Landcross Road, Fallowfield, 18 November-12 December. Free.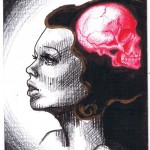 Secret Santa. It is with regret that we hear NOISELAB, the art space squatting inside a former shoe shop on Market Street, is about to close. It hands over the lease on 30 November. But before then, NOISE, the charity aimed at supporting young creatives across the UK, is hosting a secret art sale to raise funds to continue its sterling work. The concept is a familiar one. Two hundred artists (including Wayne Hemingway, Elvis Costello, Mr Scruff, Pete Fowler and Carol Ann Duffy) have each created a postcard-sized artwork. The postcards are then auctioned and, with no clue as to their author until after purchase, buyers take a gamble as to what they're shelling out for. With all postcards priced £45, though, you may well bag a bargain. The artworks are on display in the window of NOISELAB now; the sale itself starts at Midday on Saturday 20 November. NOISELAB, Market Street, Saturday 20 November, 12pm-6pm.
Gone but not forgotten. Fans of the late Chris Sievey, AKA Frank Sidebottom, are in for a treat next week as an exhibition of Frank-inspired artwork opens at the Chapman Gallery. Although Sievey died in June, his fans are doing their best to keep the man who made papier-mâché his own in the headlines. Shortly after his death, an online campaign raised £20,000 to pay for Sievey's funeral, while a committee has been set up to fundraise for a permanent statue of Frank Sidebottom in Timperley. Earlier this month Selfridges felt the full force of Frank's fans when it created a Sidebottom-esque window display without proper permission. After an outcry on Twitter, the retailer offered a hefty licence fee to assuage both fans and Sievey's family. The art exhibition in Salford, then, is a visual demonstration of just how much Chris Sievey meant to his followers. It features artwork of pretty much every shape and hue, from homages in papier-mâché to doodles, animation and, er, scarecrows. Put it this way: you're unlikely to see anything quite like it anywhere else – and that's something we suspect Frank Sidebottom would heartily approve of. The Chapman Gallery, University of Salford, 17 November-18 December. Free.
One for the kids. Like creepy crawlies? Equipped with a sense of adventure? Wondering what on earth to do with restless offspring on a wet n' wild November weekend? Manchester Museum may have the answer to your prayers. This Saturday it hosts a Rainforest Adventure, a chance for children to get up close and personal with a couple of bona fide Amazonian explorers, as well as a canoe-load of frogs, insects and bugs. The Manchester Museum, Saturday 13 November, 11am-4pm. Many events free; some £1.50.
Words: Susie Stubbs. Images (top to bottom): Rick Harrison (photo) featuring David Wright's scarecrow at Kettlewell Scarecrow Festival; DJs Krysko and G-KUT; one of the secret NOISE postcards.