Blankweekend.
Matthew Hull
Cuts and efficiency measures may be putting the squeeze on art but, thankfully, Blank Media Collective is bucking the recessionary trend, finds Matthew Hull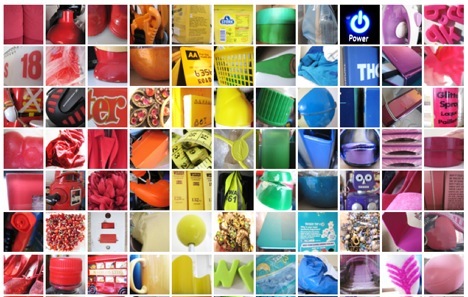 The cuts are upon us, and they aren't so much swingeing as they are eviscerating. Predictably, culture and arts budgets were subject to huge reductions with English Heritage and the Arts Council hit by cuts of around 30%. The Manchester International Festival has been seriously hit and the artistic director of the RSC has said that regional theatre will inevitably suffer. The lights are going out all around England's galleries, theatres and independent publishing houses, and nobody knows when they will come back on again.
In such times, an organisation like Blank Media Collective is particularly important. Formed in Manchester in 2006 with the aim of providing support, guidance and a platform for new artists from around the North West, BMC marks its fourth anniversary this year and is celebrating the occasion by throwing a three-day arts festival, Blankweekend.
'It's the biggest and most ambitious project we have put together,' says the collective's Director Mark Devereux. 'It's a great opportunity to show off the fantastic work of some of the practitioners we have supported in the past as well as introduce some brand new talent.'
There can be no better crystallization of this ethos than the current exhibition at greenroom, Ambience of Play, which opened as a precursor to Blankweekend on October 27, and is free to view on the Friday and Saturday evenings of the festival. The exhibition showcases work from three different local artists, from the sensory colour experiments of Northern Futures prize-winning Liz West to the greyscale urban wastelandscapes of previously un-exhibited photographer David Morris.
The festival's live events begin on Friday with Blankpages Presents… an evening of music, verse and improvisation organised to coincide with the launch of BMC's online journal of art, poetry and fiction – a real alternative literary treat (although as editorial assistant at Blankpages, I will admit a certain personal interest). This is followed on Saturday by Blanksounds, a night of alternative instrumentation from a line-up that features Manchester-based Day for Airstrikes, an Arthur C. Clarke-quoting post-rock quintet who are equal parts Can and Sigur Rós.
Aside from the scheduled events of the festival there is a whole raft of Blankcanvas artistic happenings going on throughout the weekend, from spontaneous storytelling to appearances by the first female pope, which aim to engage with an unwitting public audience. 'It'll be interesting to see how people react to these,' says Devereux. 'Art is about drawing a reaction and this will definitely do that.'
'One of the weekend's stand out events, for me,' continues Devereux, 'is Blankmarket Open All Hours. It's an art trail consisting of roughly 180 pieces of work exhibited in whatever window we could get hold of. It's a free exhibition of work all over the city centre. It promises to be a real explosion of creativity to help brighten up all these cold, dull days.
'The timing is perfect. Not only are we celebrating our birthday but also the opening of our brand new headquarters, Blankspace. It's a really exciting time right now.' And with all the gloomy pronouncements currently rumbling from arts organisations, this is refreshing indeed to hear.
Blankweekend, 12–14 Nov. Ambience of Play, 27 Oct–18 Dec, 6pm-11pm, greenroom (Free). Blankmarket Open All Hours, locations throughout the city centre, 12–18 Nov (Free). Blankcanvas, locations throughout the city centre, 13–14 Nov (Free). Blankpages presents… 12 Nov, Kro Bar, 7:30pm (Entry £2). Blanksounds, 13 Nov, Kings Arms, Salford, 7pm (Entry £4). Images (top to bottom): Liz West, David Morris.