This week, Terry Hall helps Dave Haslam in his quest for world domination, the Moomins have landed, Aidan Smith and friends write songs about Salford, John Cage is in Huddersfield, GastroClub poses a threat to your waistline, Christmas is a-coming and Len Grant chums up with poet Linda Chase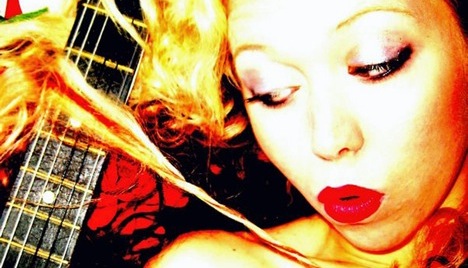 Dock idols. We'll forgive The Lowry for jumping on the Pop Idol/X Factor bandwagon with their latest project, Dock Idols, as it is a rather neat way of showcasing songwriting talent in Manchester. Since 2009, The Lowry has been running Unlocking Salford Quays, a project that mines the industrial history of Salford Quays through sculpture, exhibitions, music and more, and this is its latest instalment. In it, Aidan Smith, Girl Peculiar and Albert Thompson have each penned song lyrics about the Quays – and now The Lowry is after musicians to set those lyrics to music. Any genre is welcome, with musicians asked to upload rough recordings here (if you are without recording equipment, fear not: a mobile studio will be at The Lowry between 21-28 November). Winners will be invited to perform their tracks live at The Lowry on 14 December, and get the chance to record the songs at SSR, the studio complex that first found fame by working with artists such as The Smiths, The Stone Roses, 808 State and New Order. 'We're looking for anyone interested in making music to come and have a go,' says David Smith at The Lowry. 'Whether you're a concert pianist or just sing in the shower, this is about writing something in your style and having fun. The lyrics bring some fascinating history to life – the songwriters have all gotten into the research and I think it really shows. Now it's up to the public to make it hummable.' Find out more here. Closing date: 28 November.
Christmas is coming. Sorry. And so the festive onslaught begins, and we're about as immune to it as anyone else (i.e. not at all). The North Pole Bar has re-opened (until 23 December), all Christmassy cocktails, candy canes and, er, hot Ribena. It is three times the size of last year's effort but despite being in a bigger tent is in the same place – Cathedral Gardens, that windswept chunk of land ritually cleansed of its Goths and emo kids just in time for Christmas. Islington Mill, meanwhile, has jumped on the retail bandwagon with its own Christmas-themed contemporary craft fair. On 25 November from 5pm-9pm, the mill will open its doors to buyers after 'one of a kind gifts and treats' – everything from fashion accessories and photography to limited edition prints and furniture, all made by the mill's own residents. Mulled wine, mince pies and hot food are also on offer.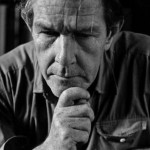 Get out more. We all know that Manchester is the centre of the cultural universe and, thus, from this lofty position we can afford to be generous about art events in, you know, places other than Manchester. Which brings us to Huddersfield or, more specifically, to its Contemporary Music Festival. Kicking off later this month it's always a dead cert for both the weird and the wonderful. This year John Cage features heavily (he once appeared at the festival, back in 1989) and we particularly recommend Every Day Is A Good Day: An Exhibition of John Cage's Artworks. On tour from the Hayward, this is the first real retrospective of the artwork of the visionary Cage, a man more usually known for endeavours in music and choreography. A series of parallel music performances runs alongside the exhibition, including a one-off dawn performance at Yorkshire Sculpture Park. 20 November-9 January, free. YSP performance at 7.30am, 21 November, £50.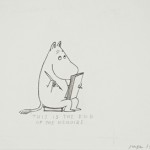 Moomin marvellous. Word has just come in of an exhibition at Bury Art Gallery that will have your inner child (or, in my case, my outer one) leaping about with joy. Magical Moominvalley is a show that celebrates the 65th anniversary of those hippo-like little critters, the Moomins, and displays original Moomin artwork by the Finnish artist Tove Jansson alongside her lesser-known illustrations for The Hobbit, Alice in Wonderland and various newspapers. Best of all, there is a slice of Moomin valley inside the gallery itself – 'an enchanted space, drawing inspiration from The Moomins and the Great Flood'. Works for me. Bury Art Gallery, until 15 January 2011. Free.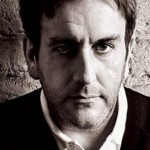 Close up. Dave Haslam continues his quest for world domination via the medium of chat: this month he talks to both Terry Hall (The Specials) and I Am Kloot's John Bramwell. The two events are part of Haslam's Close Up series, where the DJ and author leads a one-on-one Question & Answer session before opening the floor for questions from the audience. Last month's Close Up was with the phenomenally successful American author Jonathan Franzen – in it Franzen revealed the reason his latest novel is called Freedom, something he had publicly sworn never to do (nice one, Dave!). We wait with interest to see what titbits Haslam may be able to elicit from Hall and Bramwell. Terry Hall, 11 November (£9/£6); John Bramwell, 20 November (£9/£6), both at greenroom.
Snap happy. What did we do before the International Anthony Burgess Centre opened its doors? Despite being open for less than a year, it has rapidly made its mark on the cultural map by staging events that range from the literary (as you'd expect) to music, live art, theatre and more. Nice café, too. But we digress: the reason we're mentioning it here is an event it hosts on 24 November. Shooting the Breeze is a performance/slideshow/poetry reading by Manchester photographer Len Grant and the poet Linda Chase. The pair collaborated on a book of the same name whose contents are drawn from chance encounters with ordinary people in Manchester. Grant set up a mobile studio in four locations across the city, and persuaded passers-by to have their portrait taken while Chase talked to them about their lives and wrote a poem about each. 24 November, 7pm-8pm, International Anthony Burgess Foundation. Free.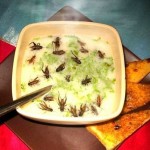 Gourmet's delight. Anyone with a passing interest in a) eating out and b) being sociable will already be on the list for Manchester's GastroClub. The premise is simple: the club meets once a month in a different restaurant to try its hand at adventurous eating. Organisers work with each restaurant to rustle up a menu that is both edible and interesting – diners this month are heading to the Midland Hotel's The French, where a spokesperson said: 'All of the dishes will tie in to a truly local provenance theme, we'll apply Gastronomique and some über-modern cooking activities to the delivery of each of the courses and will prepare a list of suppliers in case you want to try them for yourselves.' Now for the bad news: the next GastroClub (9 November) has sold out. To get your chops round future dinners, follow them @gastroclub_mcr (there is no website for the project).
Words: Susie Stubbs. Images (top to bottom): Girl Peculiar, Dock Idols, Christmas at Islington Mill, John Cage, This is the end of the Memories, Tove Janssen;Terry Hall, 'weird food' courtesy Katie Brunt.