Cool nightlife for young people? Yes, it exists in Manchester. Natalie Kols gives us an update on what the kids are doing after dark these days.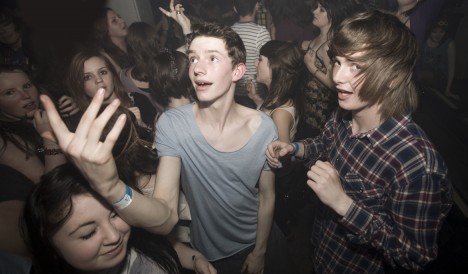 Until recently, the phrase 'under 18s only' brought to mind awkward boys-on-one side, girls-on-the-other events that were held in civic halls; all pick n' mixes and promises of 'fizzy drinks.' But in the last few years, good teen club nights have started popping up around Manchester. They're a huge step from sitting in a circle and rolling dice to see who gets to put on the hat and scarf and try and open the chocolate with a knife and fork. They are designed to be as close to the real thing as possible; the only thing that is not allowed at these nights is alcohol and all of them will turn anyone drunk (or over 18) away. But the lack of alcohol doesn't seem to bother anyone; these club nights are very popular.
There are two standout Under 18s club nights in Manchester. Relatively new club Sound Control, situated on New Wakefield Street just off Oxford Road, hosts the monthly U-18's Pop, Bubble, Rock! The DJ plays anything from Katy Perry and Jessie J to alexisonfire and My Chemical Romance. Pop, Bubble, Rock! has free sweets and giveaways, competitions for signed merchandise, and award-winning photographers.
Pulp Party, now at Roadhouse, as well as appearing at venues across the country, is an U-18 club night hosted by Pulp, the shop in the Arndale Centre. Pulp Party features t-shirt grabs, money off vouchers, competitions and photographers. The club night plays a wide range of rock music from emo and soft rock to alternative and metal, but the Pulp DJs are open to all the requests they get.
Want more? Try our guide to things to do with kids for more ideas, or join our mailing list to receive info on our regular school holiday and family activity guides.