Dark Dukes: Halloween Cinema at The Dukes
Tom Grieve, Cinema Editor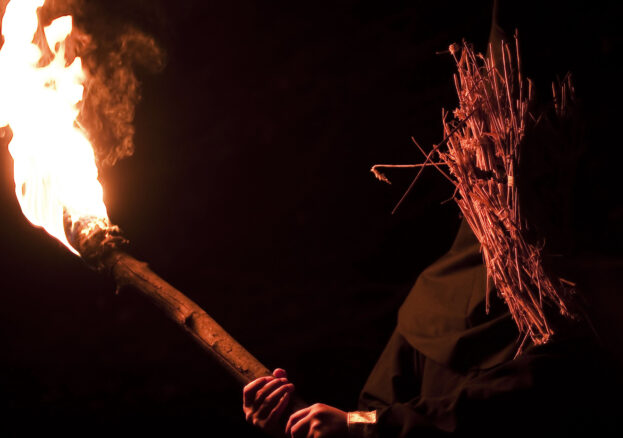 Dark Dukes is bringing thrills, chills and spills to Lancaster this Halloween with a week-long festival of films, theatre and events that threaten to leave you with sleepless nights.
This year's edition features an excellently curated, decades-spanning selection of folk horror in honour of the 50th anniversary of The Wicker Man. Modern favourites such as Kill List, Midsommer and The Lighthouse will be accompanied by a series of classics selected by award winning author Andrew Michael Hurley — a double bill of British television folk horror has us intrigued, while horror buffs should make sure they catch Jerzy Skolimowski unforgettable The Shout.
Dark Dukes' 'From the Vault' strand brings even more classics unearthed and ready for your viewing pleasure. How about showings of The Exorcist, Hellraiser and Ringu to set pulses racing? If those are a little much, then there's always The Rocky Horror Picture Show, or a Food and Film screening of The Addams Family.
There's also whole host of contemporary horror on offer at The Dukes, including recent hit indie chiller Talk To Me, Argentina's When Evil Lurks which arrives fresh from Toronto Film Festival, and psychological thriller Medusa, inspired by the work of David Lynch and Dario Argento.
Younger audiences aren't excluded either. They can choose from BBFC-approved screenings of Hocus Pocus or The Canterville Ghost, or a selection of workshops billed as suitable for even the littlest ghouls out there. Meanwhile, television's Neil Brand will be providing a live score for Buster Keaton's The Haunted House — that's something everybody can enjoy.
As mentioned, Dark Dukes is more than just movies. Alongside the screenings, there's an audio-only sensory version of Carnival of Souls in a darkened cinema, as well as Nocturnes from theatre-maker Adam Z Robinson, and Lore, a thrilling Halloween-y dance show — for more on Dark Dukes' theatre offering head on over to our guide.