We love this time of year, when the leaves fall, winter starts to close in and fireworks and lanterns light up the long nights. There are plenty of things to do on Halloween and Bonfire Night activities abound around the North West. Whether you're after hair-raising frights or family fun, here's our pick of the best.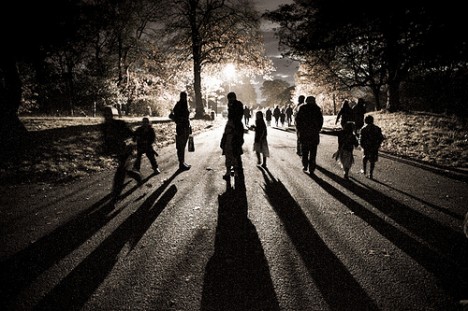 If you want to be really chilled head for The Wirral, where Church Farm awaits. Admission includes a walk through the special effects-laden Creepy Cottage, a seat on a Haunted Hay Ride and the Nightmare Circus, with live performances. They say earlier evening shows are suitable for older children or teens, and the later showings are adult only, but be very clear: they are properly scary. Ooh, we're getting the jitters just writing this. Church Farm, 6pm – 10pm through 31 October,  £13.50-£16, booking required.
2. Whitefield Halloween Festival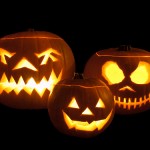 The second annual festival turns this bit of Bury into Halloween HQ, with events and activities through half term. The main event happens on the Sunday before Halloween and there's loads on: storytelling, craft activities, pumpkin carving, bats and owls, live music, a hog roast and a beer tent featuring Outstanding Beers' special Witch Brew, while over at Victoria Park you can play zombie laser quest and watch falconry displays (appropriately, Pendle Witch Way buses will be on hand to shuttle festivalgoers between parks). At 6:30pm there's a lantern parade from the library to the park, with pyrotechnic displays along the way. Hamilton Road Park, 11am – 6:30pm 28 October 2012, £2.
Make a lantern, then join hundreds of others from all over the city and carry it in the much-loved Lantern Parade at Sefton Park.  Be sure to leave plenty of time to explore the park, where you can marvel at the otherworldly landscapes projected live by Delerium Lumens, watch a live show and encounter "talking stags, dancing wolves and Things That Go Bump in the Night." And if you've got some little spooks who'd like to take part, note that organisers have added an earlier parade this year just for them.  Sefton Park, 5:30 and 7:30pm, 28 October 2012, free.
4. Ravenglass and Eskdale Railway Ghost Train
Hop aboard the ghost train and ride the RER's vintage steam train from Ravenglass to Dalegarth where kids can dip apples, do Halloween crafts and get their faces painted, and then travel back from Dalegarth to Ravenglass in darkness (watching out for creepy sights, of course). Back at Ravenglass Station there's a fancy dress competition, a barbecue serving up witches' fingers and brain burgers on Platform 1, and other Halloween-themed activities. Ravenglass Station, 31 October 2012, £15 adult, £7.50 child. Booking required.
5. Manchester Museum Mummy Walk
Zombies have been getting a lot of press lately, but we think the mummies are due for a comeback. They take over the city centre on Halloween, in a family-friendly event celebrating the opening of the new Ancient Worlds exhibition, and marking the centenary of the first Egypt gallery at the museum. Take part in dance and costume workshops, see Egyptian and archaeology objects, get your face painted like an ancient Egyptian and wrap things up with a twilight mummy walk and parade around the park. Piccadilly Gardens, 1-5:30 pm 31 October 2012, free.
6. Fireshow
Carlisle's 26th annual council-run event in Bitts Park includes a huge central bonfire and a fireworks display. This year's theme is The Great British Bonfire, and promises lots of traditional fun. But if you're thinking of going, be aware that this is one of the most popular bonfire night celebrations in the country. Some 35,000 people are expected to attend this year, so not one for the crowd-averse. Bitts Park, 6:30pm, 3 November 2012, free.
Looking for more great things to do? Check out our event radar.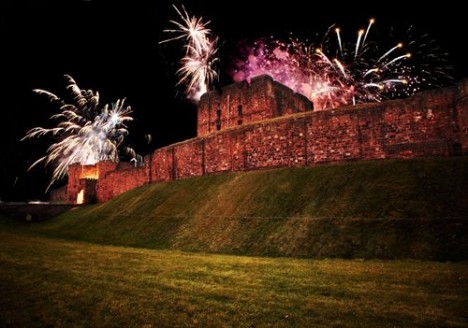 Words: Kate Feld: Images: (top to bottom) Sefton Park Lantern Carnival by Urbansoup via Flickr; Jack-O'-Lanterns by Wwarby via Flickr; Fireshow courtesy of Carlisle City Council.