Rowan Moore tells Hayley Flynn why architecture is not a spectator sport ahead of this week's architecture award, the Stirling Prize.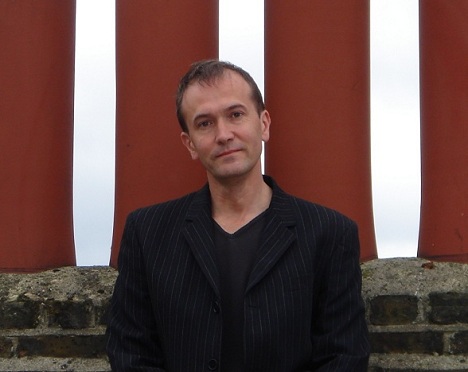 The Stirling Prize comes to Manchester this weekend. For the uninitiated, this is the equivalent of the Booker for buildings; this year's building blockbusters include The Hepworth, David Chipperfield's inspired gallery in Wakefield. With the winner about to be announced, and a healthy amount of debate around it on what makes for good and bad buildings, Hayley Flynn caught up with The Observer's architectural critic, Rowan Moore, for his assessment.
Hayley Flynn: The days of speculative building are grinding to a halt, but in your book Why We Build you talk about the ever-changing function of these buildings. Is that important?
Rowan Moore: In the 1950s we had Peter Rachman, a notoriously exploitative slum landlord who controlled much of Notting Hill. Today the area is home to members of Parliament. Architecture allows different life stories to happen whilst the form stays the same. It's the background to our lives, but to the architect it's their foreground. The key in building is for the architect to step back.
HF: The success of a building, from a human perspective, can be largely attributed to the social space in which it sits. Where has been a poor example of this?
RM: Norman Foster's City Hall in London is built on private land. He designed the building to symbolise transparency and democracy, yet political demonstrations are disallowed, as are public displays of affection, smoking and taking photographs with a tripod-mounted camera. The backdrop to the famous photograph Kiss by the Hotel de Ville was taken outside Paris's City Hall, a building with an identical function, but there's such freedom captured in that image. Yet nothing about this image could be recreated outside of Foster's City Hall.
HF: Do you think there's a crisis of ambition today?
RM: When the Tate said we want to keep a power station and make it into a modern art gallery people saw that as subservience – that they were keeping dirty, old buildings because they didn't have any new ideas – but they did something daring. They looked for the richness that was already there and left it open for future interpretations.
"There are times when we say 'let's do something amazing' but the results have been the Millennium Dome."
In this country there's been a bulimic approach to building, binging then vomiting or starving. There are times when we say "let's do something amazing" but the results have been the Millennium Dome – a strange way to spend nigh on a billion pounds of public money. I'm all for courage, excitement, drama, but I think there should be more depth and intelligence. The Shard works because it captures imagination, but the approach is not a very good formula for building cities.
HF: Can a building enforce interaction?
RM: Architecture isn't linear, it doesn't have a beginning and end, you move about in it different ways. What I find fascinating about architecture is that there are all these stories of the people who made it, or live within it, and you have to create your own story. The builder's job is to build precise boundaries and to a precise time period but that object doesn't act on its own, what the architect is doing is designing an instrument, a tool that interacts with the spaces around it – the building is not the end point.
The traditional pubs that tell you how to interact (smoking room, lounge, and so on) were designed for a very specific social situation: that's what going to a pub meant at the time. But even though society changes, if something is built with a strong idea then it can adapt. You don't have to knock the pub down or clear it out because people are a bit different.
HF: Finally, is there anywhere that didn't make the shortlist for this year's RIBA Stirling Prize that you're particularly fond of?
RM: I don't know if this one fits the criteria for the shortlist, perhaps not, but I really like Brockholes nature reserve near Preston (below).
The RIBA Stirling Prize 2012, Manchester Central, Saturday 13 October 2012, £260. Part of the Manchester Weekender. For more, read our architectural guide to Manchester, or just join our mailing list and we'll keep you posted about future art and archirectural news.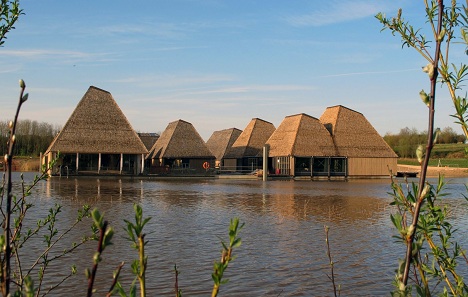 Images (top to bottom): Rowan Moore courtesy Picador; City Hall courtesy Foster and Partners; and Brockholes courtesy Brockholes.