Creative Tourist is shortlisted for three digital awards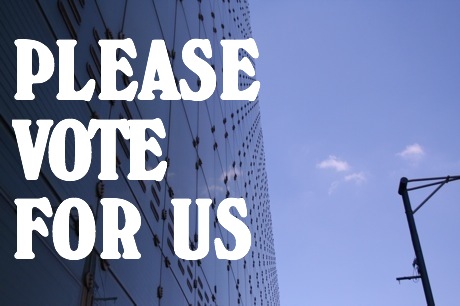 The big news for us this summer is that we've been shortlisted for three prizes at the upcoming Big Chip Awards: Best Public Sector Project, Best Online Brand Development and the Tasty Website Award.
It means a great deal to us to be nominated. Why? Well, we know Creative Tourist isn't the best-ever arts website in the world. We know there are things we should perhaps do that time, money and politics prevent us from doing. But we also know that Creative Tourist is nothing if not a labour of love. It is a blog dedicated to showcasing the culture of the city we call home, created by a talented bunch of people who quite often work in their own time (and often long into the night). It is supported by eight museums and galleries that should be applauded for their ability to ditch mainstream marketing and try something completely different. We hope it gives a much-needed platform to some of the artists, writers and creatives who make Manchester the wonderful, forward thinking and sometimes infuriating city we know and love.
Anyway, enough about us. The Tasty Website Award is won by public vote – which is where you come in. If you like our beautiful blog, please nominate us. Simply text 'MMC' to 80915 or click here for more details. Voting closes on Thursday 10 June. Wish us luck!