Richard Bean's black comedy, The Heretic, opening at The Lowry later this month, is more than just a load of hot air, says Kevin Bourke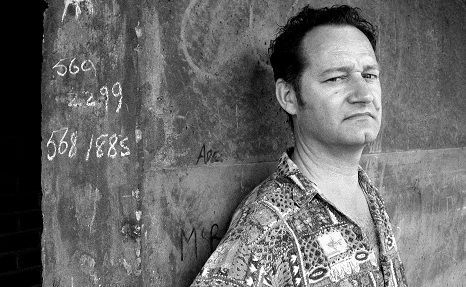 According to the Oxford English Dictionary, a heretic is any "person holding an opinion at odds with what is generally accepted". In The Heretic, by One Man Two Guvnors writer Richard Bean, his main character, a female university lecturer in the faculty of Earth Sciences, maintains that recent global warming is not a man-made phenomenon and that alarming reports about the sea-level rising are just a lot of hot air, a sufficiently heretical position to elicit a death threat from the local eco-warriors.
But that's not all that's giving her such a bad day. Her daughter is anorexic, a student is refusing to attend field trips in any vehicle run on fossil fuel, and her boss warns her in no uncertain terms to keep quiet about her sea-level findings as they could jeopardise funding.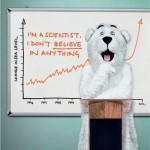 "I don't write plays to be controversial but from my own emotions and if I think there's something to be said," he tells me as the Library Theatre Company put the finishing touches to their version, opening at The Lowry on September 27. "In the case of global warming, or specifically sea-level change, I'm a sceptic in that I don't think the case has been proven.
"I've got a science degree, and it's all incredibly shoddily presented. Politicians are scientifically illiterate," he says. "You can tell them anything and they'll believe it."
Although you can't help feeling he takes a certain glee in provoking the chattering classes, it should be pointed out that Bean himself is no gung-ho 'to hell with the planet' nut-job. Indeed, he has long had solar panels on the roof of his home and his car has been converted to run on liquid petroleum gas.
"When we had a production of this play in Australia, I got my fair share of threats and some hate mail from university academics. None of them had seen the play, of course, which is always the case when people attack any sort of art!"
"What's fairly rarely said," he points out, "is that there's a dialogue going on within the play about the topic. There seems to be some sort of shared need to believe in any end of the world scenario, which someone other than me has dubbed 'apocaphilia' . Doesn't anyone recall those 'we're all doomed!' reports about acid rain killing all the forests? A great news story and some dramatic front-page pictures – but didn't it turn out to be crap?"
"At the end of the day, The Heretic is about defending science from what I would call 'nightmare-driven narrative.' But I'm just a gobby playwright, not a climate scientist, and this is a comedy, not some tedious, point-making play written by consensus-naming no names," he laughs.
The Heretic, The Lowry, 27 September-13 October 2012, £13.50-£19. One Man Two Guvnors returns to The Lowry next January. The Heretic is part of this year's Manchester Weekender – check here for details of the city's 80 event-strong celebration of art and culture, or join our mailing list and we'll keep you posted.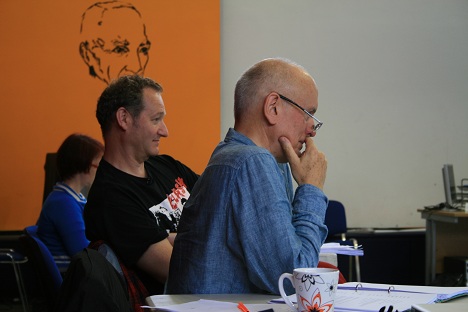 Images (top to bottom): Richard Bean by Steve Cummiskey; publicity image courtesy Library Theatre Company; Caroline Bowen (Deputy Stage Manager), Richard Bean (author) and Chris Honer (director) in rehearsals for the play, courtesy Library Theatre Company.