Blogs and bloggers of the world (or the North at least) unite: nominations for the Blog North Awards close in under a week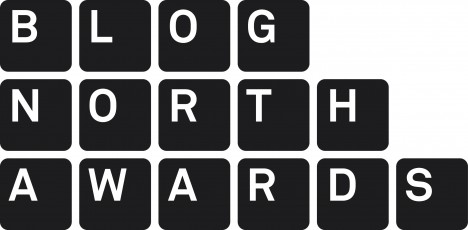 It might be considered social media, but writing a blog is usually an intensely solitary activity. You sit there tapping away at your keyboard, labouring over phrasing, agonising over images. You press publish and… well, not much happens. Your blog post is out there; no bells and no whistles. Sometimes, in your darker moments, you wonder if anyone is actually reading.
Well, we're reading. We love blogs. They are as varied, surprising and individual as the people who write them. Funny, thought-provoking, inspiring, moving – they come in an infinite number of flavours. And they're usually labours of love, things people do solely for their own enjoyment. Not all of them make for good reading, it's true. But some of them are very good indeed – so good that we think they deserve a wider audience. That's why we've teamed up with Leeds' The Culture Vulture and digital writing organisation Openstories to create the Blog North Network, a budding confab of DIY online publishers, cultural explorers, new writers and mouthy folks from all over the North.
Following on from our first, sold-out events in Yorkshire and Liverpool, we're now up to our elbows in our biggest endeavour yet. The Blog North Awards will celebrate the best in blogging across this wonderful region of ours, from Crosby to Saltburn-by-the-Sea, from the Scottish border to Steel City. After six successful years in the Rainy City, the Manchester Blog Awards are expanding their focus to a wider area, but the newly-formed Blog North Awards will remain part of the programme of the Manchester Literature Festival, and will be awarded in an evening event on 17 October at The Deaf Institute.
We're recognizing excellent blogging in seven categories: Best Writing, Arts and Culture, Food and Drink, City or Neighbourhood, Personal, Best Young Blogger (for under 23s) and Best Specialist Blog. Look out for our shortlist in mid-September.
You'll be able to vote on it yourself, and public votes will be tallied together with the choices of the judging panel to determine the winners. (This year's judges are Stuart Maconie, Guardian head of digital engagement Meg Pickard, Claire Malcolm of New Writing North, The Double Negative's Mike Pinnington, Sabotage Times editor James Brown, and Girl with a One Track Mind author Zoe Margolis. Pretty impressive, no?)
Nominations are open until 7 September, so get on there and enter your own blog and/or a few good 'uns you enjoy and think everyone should know about. We'll be reading. So what are you waiting for? Oh, and you can keep up with all the news about the awards over on Twitter at @blognorth or on Facebook. Good luck!