Blogging doesn't get better than this, as last night's new blog awards – part of the Manchester Literature Festival – proved.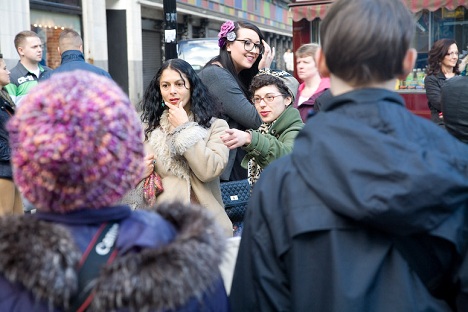 We'll come right out and say it: we love blogs. We love passionate, informed writing. We respect specialists, from the blogger mad about baking to the one who writes each post in the form of a Shakespearean sonnet. And we love all that DIY creativity that goes on online, on screen and via the magic of WordPress. Last night, beneath the Deaf Institute's giant glitter ball, the Blog North Awards got underway and we fell in love all over again. As one of the winners astutely pointed out, last night's awards were like a "meeting of minds, a physical hug for the virtual community, and an affirmation that honest, engaging and exceptional writing has a very safe future around here". Here are a few of our favourites.
Her First Year: Created by Manchester writer and photographer, Len Grant, this charts the first year of a baby's life. So far, so cute . Yet the baby in question is Mia; her mother is Frances, who fell pregnant at 16, her own childhood 'turbulent'. If you've ever brushed off blogging as navel-gazing nonsense, read this and weep: we did, when Len read from the blog, with Mia tottering about the stage and Frances looking on. Len documents a life at once hard and beautiful, a life that is complicated and may well remain so, yet a life (and lives) that have been illuminated by a mother's love.
The Most Difficult Thing Ever: If Len had us weeping, then so did Huddersfield postie, Kevin Boniface, who also read last night. Kevin's deadpan observations of daily life in a Northern town are so dry you'd think it never rained in his neck of the woods; his blog almost makes us want to pay a visit to "the estate where pretend owls outnumber the human population by two to one".
Seven Streets: We've long been fans of this multi-author Liverpool blog, set up to serve as an occasionally cutting, more often highly amusing, riposte to the Scouse city's traditional news media outlets. There have been writs and threats of legal action a-plenty but the lawyers fail to detract from what matters most here: good writing, informed by intelligence and passion, about the city this blog calls home.
Fontilan: Although this didn't win an award last night (it was a runner-up), Fontilan deserves a little of your time. The thing is, we can't really explain why. Each post combines a photograph, quote and music track, each loosely linked to the other. Images are of Manchester and Salford, but the less lovely bits (decaying shops, occasional bit of moorland). And weirdly it's the sort of blog you could happily lose hours of your life in.
The Blog North Awards are produced by Open Stories in partnership with Creative Tourist and The Culture Vulture, and are part of Manchester Literature Festival – read the full list of winners there. The Blog North Network runs year-round, with the next event planned for early 2013; join our mailing list and we'll keep you posted.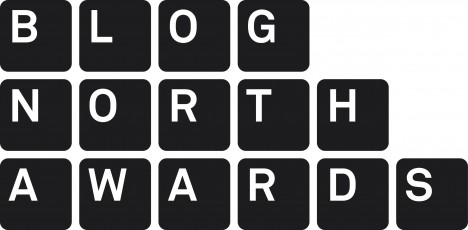 Image (top): Flashmob exhibition, Len Grant (The Manchester Weekender). Words: Susie Stubbs.