Bloggers, art and culture blogs, travel writers, photographers, critics – we want you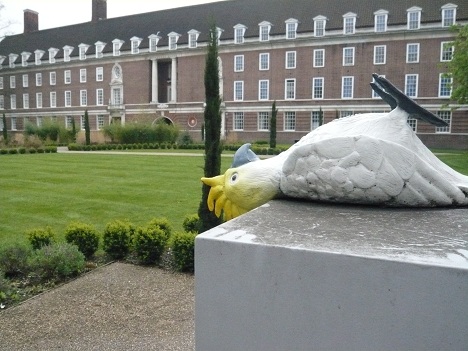 Are you an art writer, a brilliant blogger, someone who knows about the underground art and culture of the place they live? Are you a travel writer or blogger? Or are you producing great photographs, audio and video that you'd like to see shared with our readership?
We are looking for contributors to write about art and exhibitions, museums, theatre, architecture, music, cinema, writing, outdoors stuff, food & drink, shopping, and festivals and events. We are looking for ace photographers, as well as people who make great videos and audio work. We like to cover the off-beat and unknown as well as the mainstream – the only criteria on inclusion being: would someone from outside my home town travel to see/experience this (it's all about the creative tourist for us; people like you who like to travel to experience the best art and culture on offer).
We cover Manchester, Liverpool, Cumbria and the Lake District, and are also interested in events across the North West, as well as Wakefield, Leeds, Newcastle and Sheffield. We will occasionally cover events elsewhere.
Creative Tourist is a great place to get your work noticed. We don't pay for content but do offer development and some commercial opportunities – see below. Those who have contributed in the past include national and international columnists, critics, art writers and authors, BBC DJs, artists and novelists, and many of our younger writers have gone on to careers in writing, digital media and galleries (with two of our contributors securing long-term paid positions with us).
Come and see us! We run an after-work contributors meeting every month in the Northern Quarter in Manchester. Everyone welcome – drop us a line if you're interested in being added to the invite list. We are also in Liverpool every month; again, drop us a line at info@creativetourist.com if you fancy a coffee.
Next Manchester meeting: Tues 13 November 2012, 6pm-8pm at The Castle Hotel, Oldham Street. Next Liverpool meeting: Tues 20 November 2012.
More information about CT is below, or get in touch for our full contributor guidelines. Questions, ideas or pitches? Please do get in touch now at info at creativetourist dot com – we'd love to hear from you.
What is Creative Tourist?
creativetourist.com is an arts and travel magazine that began life in Manchester and is now expanding across the North. We are always on the look-out for great writers and contributors; for people as passionate about art and culture and the places they live as we are. We believe that the locations we cover are hotbeds of culture and creativity, and that by publishing 'insider guides' to them, we can share the love – and get creative tourists travelling to new cities to try out the cultural goodness on offer elsewhere. We also run the Blog North Network and annual Blog North Awards with our friends The Culture Vulture and Open Stories, run a communications agency and stage our own events.
We publish work here on Creative Tourist, as well as via Facebook, Twitter and our other social media sites; we occasionally publish content with publishing partners such as the Big Issue in the North, The Double Negative, Axis, Visit Manchester and others. Read more about who we are and what we do in our contributor guidelines.
Become a contributor. Get in touch with us at info at creativetourist dot com – we'd love to hear from you.
Images (top to bottom): both Creative Tourist own