It's a tired argument: art blogs versus art writing. But as they head up a critical writing session at Liverpool Biennial, Mike Pinnington reckons now is the time to revisit the debate – and re-write the rules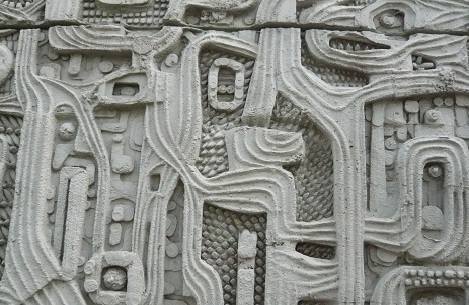 It's hard to fathom that this time last year, Liverpool, that most visual of cities, home to the Tate, Biennial, Open Eye, Bluecoat, FACT, and one-time holder of the Capital of Culture crown, didn't have a dedicated arts magazine. It wasn't so much a gap in the market as a Mersey Tunnel-sized embarrassment. And then, just before Christmas, The Double Negative was born.
Since then, the arts, design, music and film magazine has built itself a growing readership – and also seemingly kick-started the critical writing community in the city. So much so, in fact, that the magazine's co-founders, Mike Pinnington and Laura Robertson, host art writing session The Medium is The Medium at this year's Liverpool Biennial, a day of what they call "expert debate around why critical writing is important in a mature and thriving arts landscape".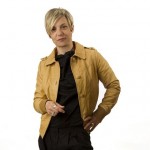 With guests including Miranda Sawyer and Aesthetica Magazine's Cherie Federico, The Medium is The Medium promises to stir up debate around art writing in the digital era. That old argument – that blogging was a lesser form of writing than "proper" journalism – has pretty much been put to bed, the unstoppable rise of digital media, coupled with the lingering death of print, meaning that most people read about art online, on their phones or via social media platforms.
But it's not this argument that Mike and Laura are particularly interested in. Instead, they want to find out where it leaves the art of critical writing. Digital media may make publishing more democratic, but they don't make writing itself any easier. "The idea for this event was a conversation we had about the lack of a critical voice in the blogging landscape in Liverpool," says Mike. "And then we took it one step further, by thinking about the effect the democratisation of media has had on critical writing and blogging – where are the standards set now?"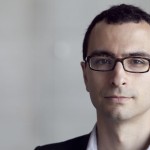 The mix of speakers is intriguing: a conversation between Mike and Miranda Sawyer (who Mike reckons "straddles the divide between the time when journalists were still journalists, and now – she's survived and prospered"), Cherie Federico talking about her experience in the art publishing arena, Goldsmiths lecturer Edgar Schmitz coming at it from the perspective of a writer and artist, and local lass Rachel Jones arguing that in the age of Twitter, it's time we re-wrote the grammatical rules. The whole thing is chaired by Tate Liverpool's artistic director, Franceso Manacorda (who Mike hopes "will have his own opinions, not just act as a chair").
The audience should be just as mixed: Mike hopes for a blend of "bloggers, journalists and people writing in different contexts" – so this is a session that may well get a little lively. "It's all about standards," says Mike, "and whether they still matter." Well, he's sold it to us. See you there?
The Medium is The Medium, The Blade Factory, Camp and Furnace, 2pm-5pm Saturday 22 September 2012, free. Part of Liverpool Biennial 2012.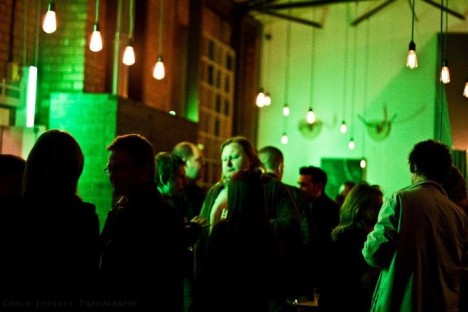 Images (top to bottom): Liverpool Hope Street 70s wall, Creative Tourist; Miranda Sawyer, Francesco Manacorda, ©-Max Tomasinelli, Courtesy Artissima, The Double Negative's launch party at Camp and Furnace, courtesy Camp and Furnace.