Fancy a pint? Whether you like your ale real or surreal, you might want to check out an interesting new beer festival coming to Victoria Baths.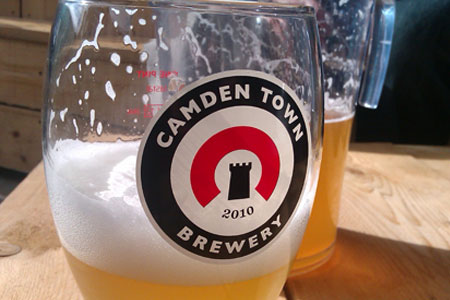 Jonny Heyes knows perfectly well why you might think beer festivals are a waste of time: "Warm flat beer, no atmosphere, rubbish venues, boring beers, customer service, crap food." After waiting a long time for someone else to put on a beer festival that wasn't a waste of time, he just decided to do it himself. Indy Man Beer Con will shine a spotlight on craft beer, which for the uninitiated is kind of like real ale's younger, hipper brother. And who better to play host than the team behind the Common and Port Street Beer House, two Northern Quarter hostelries widely respected for their unusually good craft beer selections?
"We had some really great mini beer festivals at Port Street, especially the British one we had at Easter," Heyes said, "we just got frustrated because the bar wasn't big enough to fit on all the stuff we wanted to showcase." What's driving this festival – and the wider movement behind it – is a definite shift in beer demographics, with more women and young people developing a taste for the suds, and new varieties and brewing methods coming to the fore. "Traditional beer festivals aren't really set up to welcome these people," Hayes points out. "Also the styles of beer being made and the method of dispense are increasingly moving outside CAMRA's real ale definition, so are excluded from CAMRA festivals."
There's a variety of talks, tastings and seminars on tap this weekend (sorry, couldn't resist) including a group discussion entitled "What the HELL is craft beer?" with experts including James Watt from controversial Scottish brewery BrewDog. And there's plenty of local talent, with the North of England ably represented by brewers like Summer Wine from Holmfirth and Redwillow from Macclesfield. Good food will be on offer: you can spring for a paired beer tasting banquet from Aumbry in Prestwich (booking required, limited tickets available) or just content yourself some Dirty Dogs hot dogs. For entertainment there'll be music from the Former Bullies and lots of ping pong. If this all sounds very enticing, but you can't make it this year, don't despair: it's probably not going to be a one-off. "The more time we spend at Victoria Baths the more we fall in love with the space, there's so many bits to it," Heyes says. "We're already hatching plans for next year."
Indy Man Beer Con, Victoria Baths, 5-6 October 2012, tickets from £6, visit the website for a full list of prices and to book.  Prefer to enjoy your beer al fresco? You may like to peruse our list of the top 5 beer gardens in Manchester.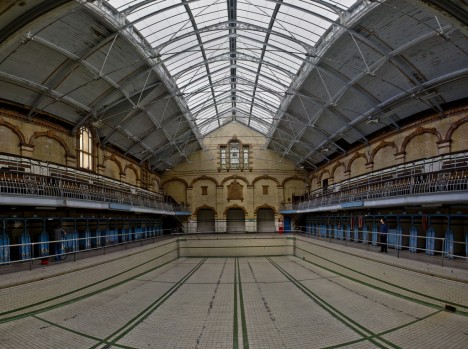 Words: Kate Feld. Images: (top to bottom) Camden Town Brewery beer; Victoria Baths by Jay Krause; both courtesy of Indy Man Beer Con.