Your place or mine? Kate Feld uncovers the best places to eat in Manchester – in the comfort of someone else's home.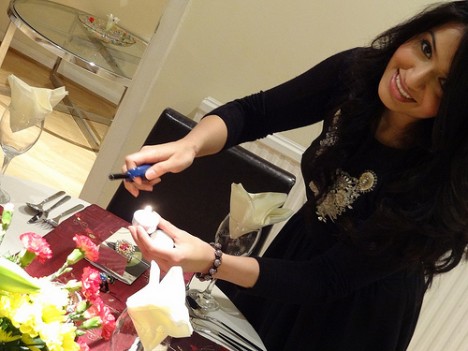 Manchester has never had much truck with culinary trends. They tend to arrive here a year or three after the London-Paris-and-New-York foodie cognoscenti have lost interest. We're wallowing in cupcakes when the rest of the world has moved on to ceviche. But there's one trend lately arrived in Manchester that we hope is here to stay: the supper club.
It's easy to understand the allure of a "secret" dining club run from a home. Restaurants can be uncomfortable places; "fine dining" establishments stifle enjoyment of your dearly-bought meal with an Irish linen napkin. And that hot new restaurant often turns out to be more concerned with generating buzz than serving tasty food. Yet when a supper club works, you get all the good stuff about eating out with all the comforts of (someone else's) home. Most are DIY affairs with small, infrequent sittings, so the focus is always on food. And as an added bonus, there's often the opportunity to chat to your fellow diners.
Addressing the people at the next table in a British restaurant is regarded as deranged behaviour, but somehow, if you're sat on mismatched chairs in a detached house in Bury it's okay to break bread with strangers. That's what Monica Sawhney (pictured above) has found. Her Spice Club is the grand dame of Manchester supper clubs, with a ravenous following and rave reviews. She and her mother cook, while her brother serves. It must be tricky living in a home full of tables and chairs, but Sawhney's enthusiasm is infectious.
"The whole supper club experience is unlike any other. It's quite an intimate thing; cooking for someone in your home, it comes from your heart," she says. "We wanted to showcase what home-cooked Indian food is all about. The food my family and I eat is so different from what's in restaurants, and we really are passionate about it." And so are the diners: in 18 months they've expanded again and again, yet they're still booking up weeks ahead (a visit from the BBC's Hairy Bikers probably didn't hurt in that respect.)
Sawhney sees Spice Club as a first step into the industry, where she can hone her skills outside the high-stakes setting of a restaurant. Similarly, Lex Smith, also known as Lady Nom, has launched Menagé à Trois with food industry veterans Sheila Henaghty-Smith and Michèle Barlow, in the basement of Henaghty-Smith's South Manchester home. The trio wanted to do something with food in a more informal environment, and will be serving themed menus once a month. "I like the communality of supper clubs," Smith says. "You get to meet different people, and you know you're not going to be table turned, so you can sit back, relax and enjoy your evening." Their first, a Middle-Eastern themed dinner for 20, was fully booked when we spoke.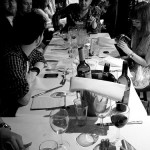 Some supper clubs take place in bars, restaurants and cafes. A few of these are just marketing-savvy restaurants taking the mick, but others are more genuine. Katie Brunt set up Gastroclub after she was impressed by US dining clubs like Gastronaut, and wondered why there was no Manchester equivalent. "I eat out pretty much every night, and I was getting a bit bored eating the same thing. There are so many other ingredients out there." The club's first meal featured 13 birds-within-a-bird at The Mark Addy, and aided by Brunt's social media skills, it now boasts more than 500 members. They fight over a limited number of spots at monthly dinners that feature delights such as squirrel pie or monkfish liver at restaurants including MC at Abode and Aumbry in Prestwich. It's even inspired a Merseyside equivalent, Scousetro Club. Brunt's off to China soon, but promises to leave Gastroclub in good hands.
Hungry for more? There are plenty more off-menu culinary adventures for greedy Mancunians (and visitors): Guestrant at Electrik invites chefs from notable kitchens to cook a one-off meal at the Chorlton bar. Chorlton's excellent North Star Deli serves up monthly dinners that spotlight local producers, while the Clandestine Cake Club has a few branches in Manchester, where baking-mad participants meet in secret locations to share and eat cake. And on the gristlier end of things is the male-only Offal Club. Needless to say, vegetarians should not apply.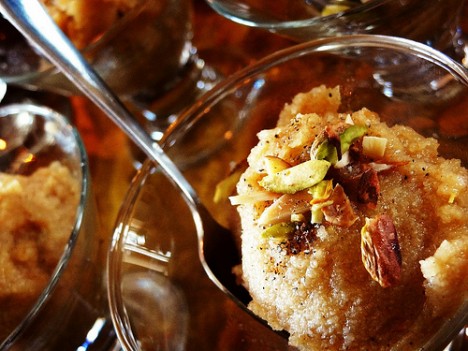 Images: (From top:) Spice Club by Vikas Shah, Gastroclub by Sam Easterby-Smith, Spice Club by Vikas Shah.