Keep the small people in your life happy: the Manchester Weekender lays on the best, most unusual and just plain fun things to do with kids this autumn
Looking for unusual and memorable things to do with kids? Take your pick: we've got Umbrella Doodles, dogs in a museum, an artist in a photo booth, kids' joke workshops, free craft activities, a forest of paper trees, a cycling tour, pop-up cinema and much more – all this and more in our guide to the Manchester Weekender for families.
FRIDAY 12 OCTOBER 2012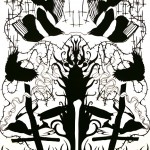 AFTER BREAKFAST. Begin where you left off last night, with another foray into Manchester Art Gallery. The First Cut (5 Oct-27 Jan, free) features Vogue favourite, Rob Ryan, whose paper-cut artworks have adorned everything from book and magazine covers to album sleeves. He is one of seven artists commissioned to create new works for Manchester (here, Ryan will produce his largest ever single-sheet paper cut), while other big-hitters include a twelve-foot paper oak tree and a floor-to-ceiling depiction of a distant galaxy. Other kid-friendly stuff includes the gallery's activity backpacks and tool belts (free) and the Clore Interactive Gallery, packed full of hands-on exhibits. Its café also serves a decent kids' menu and more homemade cakes than is strictly decent.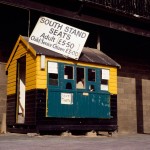 AFTER LUNCH. The city centre has become much more child-friendly of late: try the National Football Museum; we particularly rate photo show, Homes of Football (until 24 Feb, free), a series of colour-saturated photographs of football fans old and young. Plus there's plenty here to keep children entertained (even the non-football-loving kind). There are shops galore in the city centre, but as you walk through Exchange Square be sure to look up: the five 'tilted windmills' outside Selfridges – giant, steel versions of a children's toy – are by local artist John Hyatt and part of the massive regeneration that occurred after the IRA had their wicked way in 1996. Those new to the city should take a detour via Albert Square to look at the Alfred Waterhouse-designed, neo-Gothic Town Hall; the café in its sculpture hall is an atmospheric place to stop off for high tea: you'll scoff cake while marble busts stare imperiously down. Look out for the recurring bee motif in the hall, too: the symbol of Manchester's industriousness.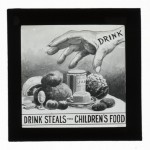 AFTERNOON. Next, head to Spinningfields, the home of the John Rylands Library. This red sandstone building, once described as one of the world's most important libraries, is not only a remnant of the city's Industrial Revolution heyday: it also has plenty of hands-on activities for kids. Spinningfields is home to several child-friendly eateries, among them Giraffe. Nearby, the People's History Museum hosts a Waterdrinkers' Weekend with craft activities all day (10am-5pm, free); its current exhibition Demon Drink? Temperance & the Working Class (until 24 Feb, free) tells the teetotal tale of the 19th-century temperance movement via photos, posters, banners and even games. You're also close to Castlefield, the home of MOSI and an undisputed haven for families; it's top-floor Experiment! gallery is full of interactive exhibits, such as Lift a Mini and a tornado machine. MOSI hosts The Wasted Works (12 Oct-27 Jan, free) for the Weekender, an exhibition that's not for the squeamish. In it, artist Gina Czarnecki turns unwanted body parts (milk teeth) into works of art, part of a wider investigation into the potential of stem cells – fleshily fascinating stuff.
SATURDAY 13 OCTOBER 2012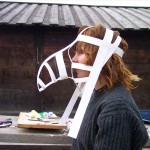 AFTER BREAKFAST. Kick things off at the People's History Museum. Here, the Radical Print Shop combines two of the things we love most in life: Manchester's political/protest past and proper, ink-on-paper print (10am, drop-in, free, also at John Rylands Library, 2pm). Run by Hot Bed Press, each session gives you a chance to create screenprinted posters, banners and more – a must for print geeks. Print freshly pressed, head next to MOSI, this time to its Grade I-listed 1830 Warehouse. This, the world's first railway warehouse, is both setting and inspiration for our weekend-long Pop-up Cinema; this morning try Back to the Future III (10.30am, £5 adv/£6, PG) as Marty McFly takes his time machine car back to 1885 to save Dr. Emmett "Doc" Brown, with more than a little help from Locomotive 131. Or come back later for Steamboy (1pm, £5 adv/£6, PG), a 'steampunk' Japanese anime that is one of the most expensive animated movies ever made. Set in 1863, it tells the story of Ray Steam, a 13 year-old inventor living and working in Manchester (yes, really), called upon to apply his inventive talents to save the Industrial-Revolution day. If you have time, head into Hulme for Trunktastic at Z-arts (10.30am, £3), a kids' creative workshop inspired by an elephant called Maharaja (whose remains are in The Manchester Museum). If at Z-arts, grab lunch at nearby Kim by the Sea (Old Birley Street); if at MOSI or the People's History Museum, they each have family cafes (MOSI also has an indoor picnic area).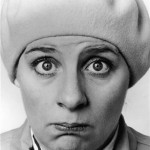 AFTER LUNCH. Early afternoon should be spent enjoying The Quays: home to The Lowry, IWM North and BBC North (at the recently-opened MediaCityUK; use this tram stop if travelling by public transport). The Beeb is laying on behind-the-scenes tours just for the Weekender (now sold out). The Lowry is a good place to catch your breath; its galleries are showing National Portrait Gallery touring exhibition, Comedians: From the 1940s to Now (until 13 Jan, free). With over 50 portrait photos of some of comedy's most celebrated figures, from old fashioned favourites Benny Hill and Eric Morecambe, to today's talents (Mitchell and Webb, Matt Lucas), this is an exhibition that makes tangible the link between The Lowry's exhibitions and its theatres. The Lowry is also the starting point for Joke Boat at The Quays, (10.30am, 11.30am, 12.45pm & 1.45pm-2.30pm, £3/£2), where stand-up Sam Avery leads a tour by boat around The Quays. Expect a comic's view of the buildings, facts, fiction and unsuspecting passers-by along the way in a comedy tour for all the family. Hecklers under the age of 10 especially welcome. Later, try Umbrella Doodles at The Quays (limited tickets left); a walking tour led by Sarah Marsh that sees kids customise their own transparent umbrellas with the landscape they see as they walk around The Quays, which they can finish off back at the gallery. Beautiful – and really rather practical too.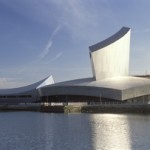 There's plenty else on the The Quays, too: Islington Mill on Tour (The Egg, MediaCityUK, 11am-4pm, free) sees the occupants of Salford's edgiest art space hook up with students from The University of Salford; join them for screenprinting, sound systems, illustration and experimental radio. The Daniel Libeskind-designed IWM North hosts Busy Bodies (times vary; activities running 11.15am-4pm, free, 5+), which features What A Performance, a specially-commissioned, family-friendly drama, while It's the way you tell 'em at The Lowry (11.30am & 2pm, £3, kids aged 7-11) is where you should take your offspring if you're sick of their jokes: it's a one-off comedy workshop where they'll learn to write and perform sketches like a pro. Finally (phew), Unlocking Salford Quays 3D Sculpture, also at The Lowry (2pm-4pm, £3, kids aged 7-11), is a two-hour, artist-led workshop where kids can create 3D Paper sculptures based on the Quayside landscape that surrounds them. If you need sustenance while you're bobbing about, there are chain eateries in the Lowry Outlet Mall, cafes at both The Lowry or IWM North, or there's an outlet of Northern supermarket, Booths at MediaCityUK, a family-run place that's stuffed with local produce.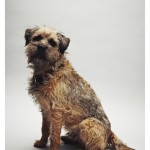 AFTERNOON. Up on Oxford Road, The Manchester Museum is holding a very canine celebration. Big Saturday: Dogs on Show (11am-4pm, drop-in, free) features dogs – real, live ones – in the city's Darwin-inspired natural history museum. It all marks the opening of Breed: the British and their Dogs; there are dogs in the courtyard, Barking Dogs Bark and Read (where children can read to dogs), Dog Detective workshops (11.30am & 2.30pm) and Walkies! (now sold out), a guided tour for dogs and their owners that sniffs around the buildings, parks and dog-flavoured stories around this part of town. Or try possibly the oddest event of all during the Weekender: Speed Chess (12pm, free), an event inspired by wartime code-breaker and maths genius, Alan Turing. The Manchester-based scientist was also an Olympian runner, and he liked to combine his interests in a game of his own making. Today the museum recreates this physical/cerebral combo. Bring your running shoes, won't you?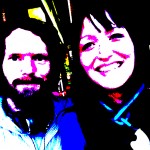 The museum is also home to Stan, a life-size replica T-rex, and this afternoon he forms the prehistoric backdrop to an experimental music/sound/art collaboration, Bunford & Kashiwagi: In the Mix (2pm, free). Performed live by musician Huw Bunford (he of the Super Furry Animals) and artist Naomi Kashiwagi (she of the gramophone records), the sounds you'll hear are inspired by the building that you stand in: an unusual performance that involves re-appropriated records, tape and some rather unexpected materials. End the day at the People's History Museum with Professor Heard's Magic Lantern Show (6.30pm, £8/£10), an evening of pictorial sights, frights, amusements and warnings about the terrible consequences of strong drink from Britain's foremost Magic Lanternist.
SUNDAY 14 OCTOBER 2012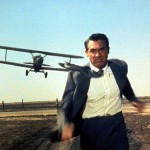 AFTER BREAKFAST. It's a slightly easier day today: those of you with older kids should once again check out our pop-up cinema in MOSI's 1830 Warehouse: we're screening The Railway Children (10.30am, £5 adv/£6, U), North by Northwest (1pm, £7 adv/£8, PG), and Days of Heaven (4pm, £7 adv/£8, PG) today. Or if you have enough energy, take a bike ride around Manchester with the 1910 Cycle Ride (10.30am, meet at Victoria Station, £5). This tour on two wheels, led by guides Emma Fox and Kate Dibble, uncovers the remnants of the 'war to end all wars', Manchester Ship Canal and Manchester United's move to Old Trafford. You can pedal along two of Manchester's most significant canals, and stop off for refreshments at Pop Up Bikes – it's suitable for adults and accompanied teens with their own bikes. Umbrella Doodles returns for a second day (see Saturday for details), but this time starts and finishes at the Royal Exchange Theatre (now sold out).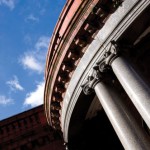 AFTER LUNCH. Get creative at the Whitworth with its Comic Creations (1.30pm, free), an artist-led workshop that teaches you how to make your own comics. The Whitworth is also staging two new exhibitions (there's an 'art cart' in the galleries to help keep teenies entertained while you ponder). First up is Hockney to Hogarth: A Rake's Progress (6 Oct-3 Feb, free), an exhibition that starts with William Hogarth's 18th-century illustrated cautionary tale and alongside it shows David Hockney's reinterpretation of the same subject matter, some 200 years later. Nearby is the world premiere of a Chernobyl-inspired film by Jane and Louise Wilson (6 Oct-27 Jan, free); not the most cheery of subjects, sure, but a film and accompanying photographs that are nevertheless arresting, and a starter for debate with older kids aware of the recent disaster at Fukushima. Later, fill up on tea and cake in the gallery's award-winning café and, if you have time, watch a performance of the Emperor's New Clothes at Z-arts (2pm, £4/£6).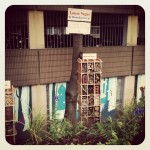 AFTERNOON. The Northern Quarter is the city's self-styled creative quarter, full of boutiques, cafes, bars and record shops, but that doesn't make it off-limits to small people. Far from it: the street art so rife around Stevenson Square, Thomas Street and Hilton Street make it a fascinating place for kids; we also recommend Slice for easy and cheap eats. Crafty kids should also check out local institution, Fred Aldous: a veritable emporium of stationery, art and craft materials that comes with its own 1970s photo booth. Also check out the whimsical Louse Vegas, a 'bug hotel' on Thomas Street (just outside the NCP car park). The musically-minded should head to Band on the Wall for Wall of Sounds presents… Taster Sessions (now sold out). Here, try your hand at some very different music and dance classes: 50 minutes to get a handle on the Harmonica (1pm), the Pandiero (2pm), and the Tap Rhythm Project (shoes provided, 3pm). Complete beginners welcome. The literary-minded should head to the Victorian Manchester Craft & Design Centre; it hosts One Question, with Alabaster de Plume (2.30pm, free) – here, theatrical poet, singer and composer, Alabaster dePlume gives a brief performance of crisp and candid verse, touching and quirky song beneath the Centre's glass-roofed atrium.
AND THAT'S IT: weekend over. If you fancy getting some time for yourself (it's OK: 'me' time doesn't make you a bad parent), then try our Urban Weekender guide, or else check the full listings and pick and choose from the 80 or so events running during the Weekender.
Can't make Manchester this weekend? The idea behind the Weekender is that it highlights the start of the city's autumn cultural season: festivals, events and major exhibitions run throughout the autumn and winter. Join our mailing list and we'll keep you posted about the best of them.
Images (top to bottom): Sketch-O-Matic at Cornerhouse; Kirsty Almeida, courtesy the artist; Magpies 2009, James , part of The First Cut, courtesy the artist; Stuart Roy Clarke, The Homes of Football (ticket office, Hull City, 1990); Professor Heard's Peerless Magic Lantern Show, copyright_Livesey_Collection_UCLan; Trunktastic workshop, courtesy of Z-arts; Victoria Wood 1994 by Trevor Leighton; IWM-North, Len-Grant; Murphy; Bunford & Kashiwagi; Cary Grant in North by North West; The Whitworth; Louse Vegas in the Northern Quarter, Creative Tourist.