EVENTS RUNNING SATURDAY 13 OCTOBER 2012
Find out what's on when, and build your own itinerary with our full Weekender listings. Key:#FF = family friendly. Events marked with a star are fre
*The Radical Print Shop at People's History Museum & John Ryland's Library, 10am-1pm (PHM) & 2pm-5pm (JRL), Saturday 13 October 2012, free, drop in. This event combines two of the things we love most in life: Manchester's political/protest past and proper, ink-on-paper print. Run by Hot Bed Press, each session gives you a chance to create screenprinted posters, banners and letterpress pamphlet. #FF
*SOLD OUT* Behind the Scenes at BBC North, times below, Saturday 13 October 2012, £8.50/£7.25/£5.75. Book via 0370 901 1227 and quote 'Creative Tourist offer'. Ever wondered what goes on behind closed doors at the new home of the BBC at The Quays? Here's your chance, with our exclusive tours. Open to anyone aged 9 and up, with special tours for families with kids aged 6-11. Tour times: CBBC interactive tour (families, under 12s) 10.30am & 10.45am; BBC North tour (over 9s) 1.15pm, 1.30pm, 3.15pm & 3.30pm. #FF
Pop-up cinema: Back to the Future III at MOSI (The 1830 Warehouse), 10.30am-12.45pm, Saturday 13 October 2012, £5 adv/£6 door (PG, age 8+). It's back to your childhood this Saturday morning for the final installment of the Back to the Future trilogy. The world's first railway warehouse is the setting; Marty McFly's story takes his time machine car back to 1885 to save Dr. Emmett "Doc" Brown, with a little help from Locomotive 131. Presented by the Family Friendly Film Club. #FF
* SOLD OUT* Blog North #3, 10.30am-4.30pm, Saturday 13 October 2012, free but limited places. The third installment of the North's only network dedicated to blogging returns for the Weekender. Alongside a mix of professional workshops and networking, bloggers will spend the day out and about in Manchester, immersed in the Weekender's finest (and off-the-wall) events.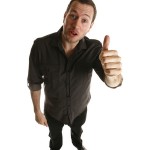 Joke Boat at The Quays, 10.30am-11.15am, 11.30am-12.15pm, 12.45pm-1.30pm, 1.45pm-2.30pm, Saturday 13 October 2012, £3/£2. Comedian Sam Avery takes you on a boat ride around The Quays.  Expect a comic's view of the buildings, facts, fiction and unsuspecting passers-by along the way, in a stand-up comedy tour for all the family. Hecklers under the age of 10 are especially welcome. Meet in The Lowry's foyer. #FF
*SOLD OUT* Dickens Walking Tour at Piccadilly Plaza, 10.30am-12.30pm, Saturday 13 October 2012, £6/£5. It was the best of times; it was the worst of times: take a walking tour of Manchester and discover the Industrial Revolution city that inspired Dickens. Meet at the Visitor Information Centre, Piccadilly Plaza. Led by Ed Glinert as part of Manchester Literature Festival.
Trunktastic at Z-arts, 10.30am-12.30pm, Saturday 13 October 2012, £3/£6 workshop (kids aged 7+). If you pootle around The Manchester Museum you'll no doubt stumble across Maharaja, now a skeleton, formerly an elephant at Belle Vue Zoo, and who once walked to Manchester from Scotland (not on his own; he had a keeper for company). Take inspiration from this elephantine tale and make your own puppet to take home in this kids' creative workshop. Note that you can buy a combined £6 per-child ticket for this workshop and the performance of the Emperor's New Clothes at Z-arts the following day (see Sunday event listings). #FF
*LIMITED TICKETS* Umbrella Doodles at The Lowry, 11am-12.45pm, Saturday 13 October 2012, £3 (kids aged 7-11). In this wonderful walking tour led by Sarah Marsh, kids customise their own see-through umbrellas with the landscape they see as they walk around The Quays. As they walk, children will draw outlines on the inside of their umbrellas, finishing them off by adding colour back at the gallery. Beautiful – and really rather practical too. Meet at the Information Desk, The Lowry. Also running in Manchester on Sunday (see Sunday listings). An event created by the People's History Museum. #FF
*Big Saturday: Dogs on Show at The Manchester Museum, 11am-4pm, Saturday 13 October, drop in, free. A natural history museum – with dogs! Real, live ones! To mark the opening of its exhibition, Breed: the British and their Dogs, The Manchester Museum stages a day of canine-friendly activities, with dogs in the courtyard, Barking Dogs Bark and Read, Dog Detective workshops (11.30am & 2.30pm) and a talk on Manchester Dogs (1.30pm). #FF
*Islington Mill on Tour at The Quays, 12pm-3pm, Saturday 13 October 2012, free. Salford's edgy arts venue hits the road, and brings its inimitable style and substance to The Quays for just one day. Mill artists will join forces with students from the University of Salford to ask you to join them for screenprinting, sound systems, illustration and experimental radio. #FF
*"Hello? Can you feel me?" Leckey & Marclay Remixed at The Egg, 11am-4pm, Saturday 13 October 2012, free, University of Salford (The Quays). New to The University of Salford's art collections are two seminal short films, on show for one day only as part of the Weekender: Turner Prize winner Mark Leckey's Fiorucci Made Me Hardcore and Telephones by Christian Marclay (whose recent 24-hour artwork, The Clock won the Golden Lion at the 2011 Venice Biennale).
*Manchester Artists' Book Fair at Manchester School of Art, 2pm-7pm, Friday 12 October & 11am-5pm Saturday 13 October 2012, free.  Pay homage to the wonder of print, as Hot Bed Press lay on the 7th Manchester Artists' Book Fair in the gorgeous Holden Gallery (part of the School of Art). Expect handmade books, 'zines galore, small publishing and letterpress masterpieces, altered books and more from over 50 stands. If you're feeling particularly inspired, go to Collaboration and The Democracy of Book Arts, a series of talks by renowned book artists, 10am-1pm, £10/£5. #FF
*Busy Bodies family events at IWM North, 11.15am hourly until 2.15pm (What A Performance), 1pm-4pm (Open Studio), Saturday 13 October 2012, drop in, free (kids aged 5+).  What A Performance is a specially-commissioned family-friendly drama looking at stories of wartime adventure, including the story of a Second World War stretcher bearer, while the Open Studio is a chance for children to explore the work of doctors, nurses and medical teams, and enjoy dressing up and creative play. #FF
It's the way you tell 'em at The Lowry, 11.30am-1pm & 2pm-3.30pm, Saturday 13 October 2012, £3 (for kids aged 7-11 only). If you're sick of your offspring's tired knock-knock routines, book them in for this one-off comedy workshop where they'll learn to write and perform sketches like a pro. Commissioned by The Comedy Trust and The Lowry, each 90-minute workshop is a kids-only gag-fest, where they can learn to pack a punchline and entertain the regular teatime crowd. #FF
Speed Chess at The Manchester Museum, Midday-1pm, Saturday 13 October 2012, free. Alan Turing is known to many as a celebrated Manchester genius but was also an Olympian (a runner) and a chess player. For 'fun' he married these two interests in a game he called Speed Chess; recreated here. Bring your running shoes. #FF
*Emergency at BLANKSPACE, Castlefield Gallery & Z-arts, Midday-5pm BLANKSPACE & Castlefield Gallery, 6pm-10pm Z-arts), Saturday 13 October 2012, free. Manchester's marathon of the bizarre, the beautiful and the bold returns for its 13th outing, popping up in three of the city's venues with over 30 free pieces of live work. Presented by Word of Warning, produced by hÅb with Blank Media Collective, Castlefield Gallery and Z-arts.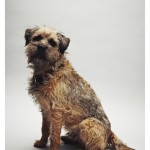 *SOLD OUT* Walkies! at the Whitworth, 1pm-4pm, Saturday 13 October 2012, £5 . We never thought we'd say this, but dogs are welcome at the Weekender – well, on this special dog walking tour at any rate. In the company of Man's Best Friend, join us for a sniff around the Manchester University and Ardwick area, taking in tales of famous dogs, as well as parks. Part of The Manchester Museum's Breed: the British and their Dogs. Meet at The Whitworth. Dog-free walkers welcome; only well-behaved dogs on leads please; ticket price includes doggy goody bag and donation to Manchester Dog's Home. Organised by Manchester Guided Tours.
Pop-up cinema: Steamboy at MOSI (The 1830 Warehouse), 1pm-3.15pm, Saturday 13 October 2012, £5 adv/£6 door (PG, age 12+). This 'steampunk' Japanese anime is one of the most expensive animated movies ever made. Set in 1863, it tells the story of Ray Steam, a 13 year-old inventor living and working in Manchester (yes, really); a rare treat that is perfectly attuned to the setting for the Weekender's pop-up cinema: the world's first railway warehouse. Presented by the Family Friendly Film Club. #FF
*SOLD OUT* David Shrigley: Show & Tell at Cornerhouse, 1.30pm-3pm, Saturday 13 October 2012, free.  In conjunction with his major new exhibition at Cornerhouse, David Shrigley gives a unique talk about his work, interests and working methods in a playfully-devised, audio-visual presentation. This is a one-off opportunity to get up close (ish) and personal with one of Britain's most popular contemporary artists.
Dickens Readers' Day at the Mechanics Institute, 1.45pm-5.30pm, Saturday 13 October 2012, £10/£8. Two hundred years after his birth, Dickens remains one of the most loved of all authors, and this day lets you explore exactly why. To round off the afternoon, Dickens' tale of visions, hauntings and family tragedy, To be Read at Dusk, will be brought to life by Tea-Break Productions in association with the Elizabeth Gaskell House Trust. Presented by Manchester Literature Festival and Manchester Libraries.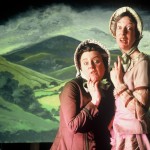 *SOLD OUT* Hysterical Historical at The Royal Exchange Theatre, 2pm-4pm, Saturday 13 October 2012, £30. Back by popular demand, cult theatre company, LipService lead The Hysterical Historical Tour, a live promenade theatre walk commissioned for the Weekender. Expect history, humour, some of Manchester's most beautiful buildings, and afternoon tea at The Midland Hotel.
Unlocking Salford Quays 3D Sculpture at The Lowry, 2pm-4pm, Saturday 13 October 2012, £3 (kids aged 7-11). Take inspiration from The Quays and its history during a two-hour, artist-led workshop where kids can create 3D Paper sculptures based on the ever-changing, post-industrial landscape that surrounds them. #FF
*Bunford & Kashiwagi: In the Mix at The Manchester Museum, 2pm-3pm, Saturday 13 October 2012, free. An experimental music/sound/art collaboration between musician Huw Bunford (he of the Super Furry Animals) and artist Naomi Kashiwagi (she of the gramophone records), that draws on everyday sounds recorded from Manchester Museum, The Whitworth and John Rylands Library. Here, join Stan the T-rex and experience Huw and Naomi in action. #FF
*Composite: Feedback at Cornerhouse, 3pm-7pm, Saturday 13 October 2012, free (booking required). A multimedia showcase and live archiving event that mixes spoken-word performance with live sampling, notation, analogue processing, and projection – all in one self-generating feedback loop. A Cornerhouse micro-commission, supported by the Paul Hamlyn Foundation.
*SOLD OUT* Manchester: Home of the Beautiful Game? at the National Football Museum, 3pm-4pm, Saturday 13 October 2012, £6/£4. Novelist Rodge Glass and Guardian sports journalist David Conn discuss their latest football-themed books and the impact of recent developments on players and fans. Part of Manchester Literature Festival.
Lawrence of Belgravia at MOSI (The 1830 Warehouse), 4.30pm-7.30pm, Saturday 13 October 2012, £8/£10 on the door. Watch the Manchester premiere of Lawrence of Belgravia, an intimate, smart documentary film about cult 1980s singer, Lawrence, followed by a Q&A with Dave Haslam, filmmaker Paul Kelly and Lawrence himself – all inside the wonderfully atmospheric setting of the world's first railway warehouse.
The RIBA Stirling Prize at Manchester Central Convention Centre, 5.30pm-11.30pm, Saturday 13 October, 2012, £260.  Named after James Stirling, the great British architect who died in 1992, the Stirling Prize is for architecture what the Man Booker is for literature, and a £20,000 cash prize for the winning architects makes the prize covetable as well as prestigious. This year, the ceremony takes place here in Manchester at a glittering event for the great and the good of the UKs architectural and design professions.
Bio Punk at MadLab, 6pm-7pm, Saturday 13 October 2012, £6/£4. Does science need to grow a conscience? Or are we in danger of being too distrustful of science? These and other questions will be discussed at the launch of Bio-Punk, Comma's new collection of short stories and commentaries exploring bio-medical research. This event is supported by the Wellcome Trust and is part of Manchester Literature Festival.
*Up Then Brave Women at the Black Lion, 6pm-9pm, Saturday 13 October 2012, free. Manchester's political past was nothing if not radical and, it turns out, feminist too. Head into Salford for music, booze and the launch of author and Red Flag walks guide, Michael Herbert's Up Then Brave Women, a dramatic look at the city's socialists, trade unionists and, yes, women folk who dared to campaign for social change (and secure the vote) between 1819 and 1918.
Gaynor Arnold: After Such Kindness at the Portico Library, 6.30pm-7.30pm, Saturday 13 October 2012, £6/£4. Following her fictional treatment of Dickens' marriage in Girl in a Blue Dress (longlisted for the Man Booker and Orange Prizes), author Gaynor Arnold now reimagines the relationship between author Lewis Carroll and his young muse Alice Liddell in her new novel, After Such Kindness. Here, Arnold discusses Carroll's idiosyncratic genius and her own rare ability to blend fiction and fact. Part of Manchester Literature Festival.
Professor Heard's Peerless Magic Lantern Show at People's History Museum, 6.30pm-8.30pm, Saturday 13 October 2012, £10/£8 before 31 August/£5. An evening of pictorial sights, frights, amusements and warnings about the terrible consequences of indulging in strong drink from Britain's foremost Magic Lanternist, Mervyn Heard, who brings genuine Victorian and Edwardian magic lantern slides to life. Part of the museum's Waterdrinkers' Weekend. #FF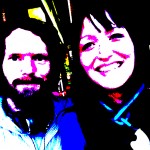 *After Hours at the Whitworth, 7.30pm-10.30pm, Saturday 13 October 2012, free. One of the Whitworth's near-legendary after-hours events: music, art, late bar and, for the Weekender, Super Furry Animals' Huw Bunford and artist Naomi Kashiwagi staging a one-off, live sound art and music performance inspired by the sounds of the building you stand in. They are joined by artist Naomi Kendrick in a live drawing performance – watch the artist respond to improvised music from Dave Birchall and Dan Bridgewood-Hill.
Oneohtrix Point Never at Islington Mill, 9pm-late, Saturday 13 October 2012, £10. Bring together two Salford cultural icons and what do you get – a great fat night out. Fat Out Til You Pass Out provides the music, Islington Mill supplies the venue, ambience, art, food and booze. Tonight, they present Oneohtrix Point Never, the Brooklyn-based experimental musician, Daniel Lopatin. Support comes from Runners and Tombed Visions amongst others.
Head back to the Weekender main page or see what's running on Sunday.

All our event information was correct at time of publishing, but please do check direct with venues before setting out (for free events) or book in advance (for paid events). We expect most paid-for events to sell out in advance. Images: Back to the Future III; Sam Avery; Lip Service; Bunford & Kashiwagi; Composite Feedback, Cornerhouse.