Buying art isn't easy. Luckily, our friends at Corridor8 know just who to ask for advice.
One of the causalities of the war on debt (that's what it's called, right?) has been arts funding. As the cuts trickle down, front-line artists struggle. Funding becomes scarce; buyers conservative. So if you love art, and are mercifully still solvent, perhaps the best thing you can do to support contemporary art is to actually buy the stuff.
But where do you start? Despite the economic gloom, a northern network of commercial galleries, events and agencies exist not just to sell art but to educate; to reveal the rich seam of contemporary practice and persuade potential buyers that collecting art is a worthwhile, life-long investment – rather than the sort of impulse buy you'll regret along with your credit card bill.
The northern galleries and events directory for new art buyers.
Bureau, Manchester: A contemporary art gallery founded in 2006 that works with artists such as Jacob Cartwright, Dave Griffiths (see them in conversation here) and Tim Machin.
The Contemporary Art Society: A national organisation that supports contemporary collectors, and has two northern outposts. You'll have to sign up as a member (for £25) but in return get access to advice, workshops, tours and talks.
Workplace Gallery, Gateshead: Founded by artists Paul Moss and Miles Thurlow, Workplace represents emerging and established artists including BALTIC favourite Matt Stokes and Marcus Coates (last in Manchester as part of the British Art Show in 2006).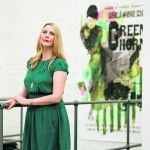 Ceri Hand Gallery, Liverpool/London: Liverpool's first and only commercial gallery is run by the approachable Ceri Hand – who is about to leave Liverpool for London. Find out why in our audio interview, or read about one of her artist's latest shows at Cornerhouse – Samantha Donnelly's Contour States (until 25 March; free).
The Buy Art Fair, Manchester: This annual, three-day art fair is far less scary than that mother-of-all art fairs, Frieze; a safe bet for novice collectors, although the art for sake here does err on the safe side. Read this review via the Corridor8 website.
The International 3, Manchester: An artist-led gallery run by Paulette Terry Brien and Laurence Lane that works with artists such as Brass Art (whose work was recently shown as part of the Whitworth's Dark Matters show) and the award-winning Rachel Goodyear.
The Manchester Contemporary. Co-ordinated by The International 3, this event is the serious face of the Buy Art Fair, showcasing some of the best new art being produced in the North and providing support for buyers.
Vane, Newcastle: Founded in 1997, Vane's directors Paul Stone and Christopher Yeat represent 22 artists including the New York-based Héctor Arce-Espasas, Kerstin Drechsel (whose solo show is currently showing at Vane – picture above) and Flora Whiteley.
This feature was written with the help of Corridor8, a quarterly international arts journal rooted in the North of England. Part 2 of its new issue is due out in March – for copies and subscription details visit the Corridor8 website. Corridor8 is also stocked at Cornerhouse, Bionic, Bureau and the Chinese Arts Centre, as well as outlets across the UK. Images (top to bottom): Kerstin Drechsel, Untitled, from 'If you close the door' series, 2008-10, courtesy the artist/Vane; Mark Kennard, Bureau; all portraits by Stephen Iles, courtesy Corridor8.