Inspired by our own Manchester Weekender (and no, we didn't bribe her), artist Naomi Kashiwagi has come up with the Student Weekender: a what's on guide for undergrads and postgrads. Here, she explains why.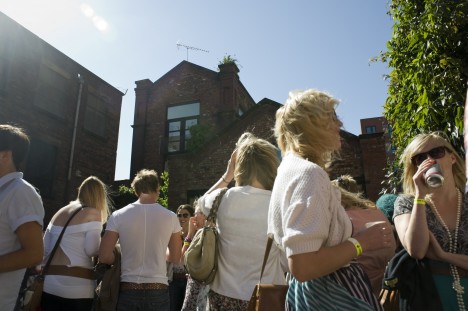 When I was invited to develop a programme to illuminate the cultural activity that takes place along Oxford Road for new Manchester students, the idea of linking it with what's happening in the city during Manchester Weekender made sense. The Weekender captures the cultural eclecticism of the city and what better way for students to find out about what's on?
"The Oxford Road 'corridor' hosts an incredible concentration of higher education institutions and cultural venues that's probably unique in the UK," says Nick Merriman, Director of The Manchester Museum. "The Student Weekender is a thus brilliant way of encouraging students to engage with the great facilities that are right on their doorstep."
Nick Merriman is right. Oxford Road is home to some of Manchester's most iconic and forward-thinking cultural destinations, from the historic and contemporary art mix at the Whitworth to new theatre and spoken word at Contact, with The Manchester Museum, the Royal Northern College of Music (RNCM) and Cornerhouse in between (although not literally: the Whitworth is at one end of Oxford Road, Cornerhouse the other).
The Student Weekender, meanwhile, has been co-curated by the Manchester Art Group, a student collective that wants to connect students with Manchester's art scene. "It's so easy to get overwhelmed by the number of exhibitions and events that happen on in this big city, especially during the Manchester Weekender," says the Group's Alice Marshall. "So we hope the Student Weekender will help students to find what they want to see."
"What's good for students is good for us too: there's a new art prize and website in the pipeline."
This same group, incidentally, developed the Student Social that marked the Whitworth's spring exhibition, COTTON: Global Threads, has a new exhibition space at the university and has also secured funding to enable students to make, curate and write about art. Which is not only good for them, but good for the city: as well as churning out new makers and critics, there is a new art prize and website in the pipeline too.
So what exactly is on for students during the Student Weekender? There's a Cycling Flash Mob (Fri 12 Oct, 12.50pm), Speed Chess at the Manchester Museum (a game invented by code-breaking genius Alan Turing; bring your running shoes, Sat 13 Oct, 12pm) and the new exhibition at Cornerhouse by David Shrigley (all weekend). Read what else is on at the Student Weekender's official site.
The Student Weekender also features my own Bunford & Kashiwagi: In The Mix (Sat 13 Oct, 7.30pm-10.30pm, free) – with Super Furry Animals' Huw Bunford and part of the Whitworth's free 'After Hours' night of music, live art and a late bar. Selected to be a part of the Student Weekender by the Manchester Art Group, this will be a brand-new performance of unique soundscapes that tune into and crank up the volume of found sounds and conservation materials in each of the three venues that are part of University of Manchester. All in all, the Student Weekender is more than just a one-off weekend. I hope it will help students to get to know the art and culture of the city they now call home.
The Student Weekender, venues along Oxford Road, 12-14 October 2012, free. Naomi Kashiwagi is an artist and works as Student Engagement Coordinator at Whitworth Art Gallery and The Manchester Museum. The Student Weekender is supported by Corridor Manchester. The Manchester Weekender runs 11-14 October in venues across Manchester. Looking for an urban events guide? Try this one.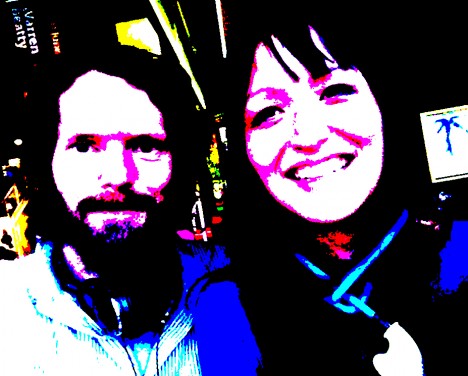 Images (top to bottom): Islington Mill courtyard, Alexandra Wolkowicz  for Creative Tourist; Bunford & Kashiwagi: In The Mix.