A new exhibition at Yorkshire Sculpture Park finally puts Joan Miró's sculpture front and centre.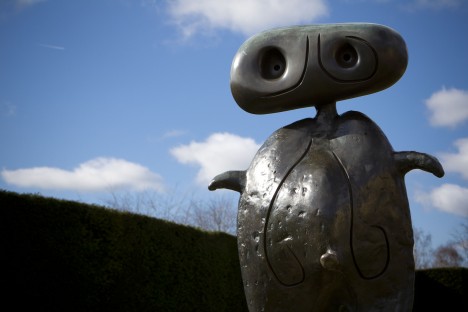 Though his three-dimensional artworks never won the attention or critical acclaim that his paintings attracted, sculpture remained a great passion for Catalan artist Joan Miró and he returned to it throughout his career and completed more than 400 pieces. His sculptures finally get their day in the sun (literally) at Yorkshire Sculpture Park in Wakefield, where the first survey of Miró's sculpture to date in the UK opens this weekend. Including as it does many large-scale outdoor works rarely seen outside his native Spain, it's sure to prove a rare treat for the many people who appreciate his art.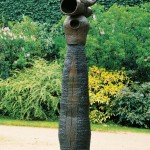 Miró himself expressed the wish that "my sculptures be confused with elements of nature, trees, rocks, roots, mountains, plants, flowers." There may be no danger of that happening anytime soon, but it's hard to imagine a better setting for these surreal giants than the majestic grounds of YSP, where they can be viewed in the natural setting that the artist insisted they belonged in. Accompanying installations in The Project Space and the Underground Gallery trace the evolution of Miró's sculpture through sketches and models and get an insight into his creative process through writings and artefacts. Not to be missed.
Miró: Sculptor, Saturday to 6 January 2013, Yorkshire Sculpture Park, West Bretton, Wakefield WF 4LG. Images (from top): Personnage, 1970 by Jonty Wilde and Femme et oiseau, 1982, both courtesy Yorkshire Sculpture Park. Words: Kate Feld.