A new art exhibition at Cornerhouse asks you to re-think your view of the Middle East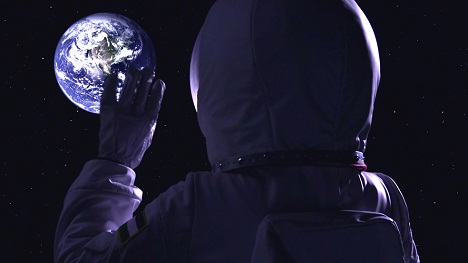 Cornerhouse's new exhibition must have been in the works for some time, but you have to wonder at its prescience. With Middle East in the midst of a remarkable period of upheaval and change, an exhibition featuring work by a group of artists interrogating their Arab identity seems so timely it's a bit uncanny.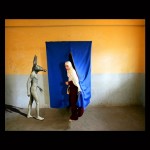 The 11 artists in this group show, curated by Omar Kholeif, work in a wide range of artforms, from film to photography to computer games. The latter is Wafaa Bilal's Virtual Jihadi, which you can actually play in a battered Arabic internet café (or its crumbling simalcrum, ingeniously installed in the gallery by scenic designer Kev Thornton).
In something of a coup for Cornerhouse, Palestinian photographer Larissa Sansour will show early images from Nation Station, the artist's new series which so offended Lacoste's sensibilities that it controversially withdrew its sponsorship of the Elysée Prize. Other highlights include Tarzan and Arab, artist-filmmaker twin brothers showing movie poster pastiche series Gazawood and short film Colourful Journey, and Akram Zaatari's How I Love You, a candid exploration of sexuality among gay men in Lebanon.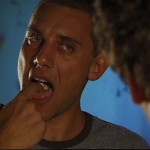 We all try to stay informed, but news reports can only tell you so much about a place. Anyone interested in the true state of the Middle East should check out these dispatches from art's own correspondents. What you find here in Manchester may just surprise you.
Subversion, until 5 June, Cornerhouse. Free. Words: Kate Feld. Images (top to bottom): Larissa Sansour, A Space Exodus (2009) 2, courtesy the artist; Khaled Hafez, On Presidents and Superheroes (2009), courtesy the artist; Akram Zaatari, Red Chewing Gum (2000); Larissa Sansour Palestinauts installtion at Jack the Pelican Presents, New York (2010), courtesy the artist.